If you're looking for affordable auto service in Orlando that's at the hands of trusted mechanics, then you've come to the right place. Our family of dealerships has TWO Toyota Service Centers at which you can find all of the above! Both Toyota of Orlando and Toyota of Clermont have state-of-the-art auto service centers where you can get all of your service, repairs, and routine auto maintenance addressed with ease (and without breaking the bank). 


What can you expect when you visit our auto service centers in Orlando?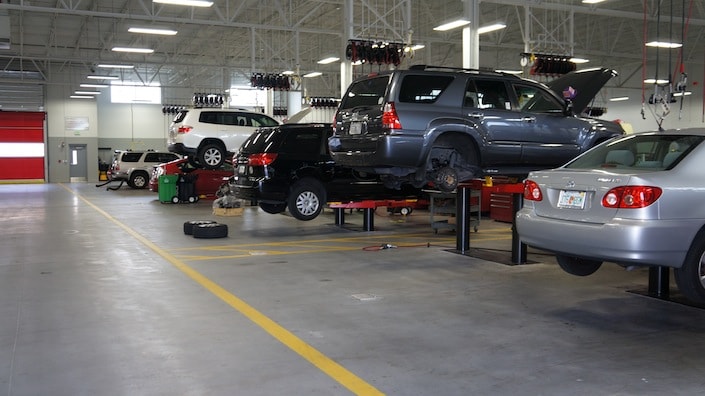 However, some people like to know what they're getting into before they take the plunge with a new auto mechanic! Here's a little breakdown:Â 


Our Orlando Toyota Service Centers employ trained Toyota technicians - this way, you know for a fact that your vehicle is in good hands and get the peace of mind you deserve. 
We offer amazing Toyota Service Coupons to help you save money, and we also offer price-matching on things like brakes, batteries, and tired!

We have the longest hours of any auto service center in Central Florida, and we're open seven days a week.

We have comfortable waiting areas at both of our Toyota Service Centers, as well as wi-fi, a café for snacks and drinks, flat-screen televisions, and a free shuttle service in case you need to get somewhere while your car is being fixed. 

What can you expect when you bring your vehicle to our Toyota Service Centers? Here are some of the elements that our trained Toyota auto mechanics pay special attention to:Â 


Tires: Our technicians will check your tires to ensure they're properly inflated, rotated, and aligned. They'll also check for wear and tear, and to make sure the tires have enough tread on them.

Engine oil/oil filter: Our Toyota Service Center technicians will check your oil to ensure its full and clean, conducting oil changes as necessary and replacing your oil filter to keep things running smoothly and efficiently.

Brake Lines and hoses: When you bring your car to our Toyota Service Center, our auto mechanics will also check your brake lines and hoses for wear and tear and any leaks; making sure your brakes work in top notch condition is a high priority!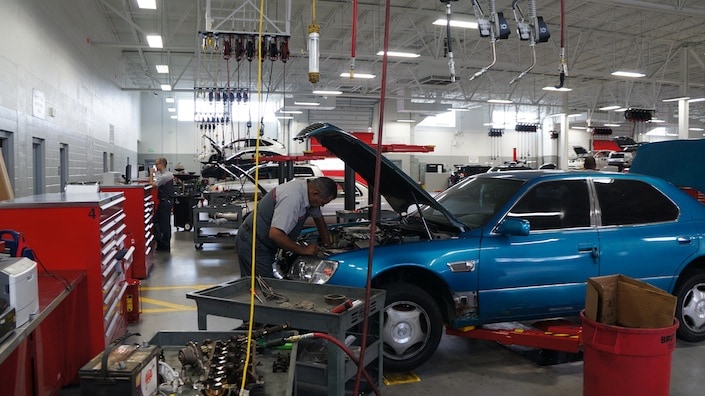 Transmission fluid: Your transmission fluid will be checked over to make sure it's clean and full and ensure your vehicle has the tools it needs to run efficiently.

Engine coolant: Having proper amounts of engine coolant in your car is essential, especially with the hot weather that we face here in Central Florida. Our technicians will make sure your tank is full and that there aren't any leaks or damage.

Spark plugs: Our technicians will check and replace the spark plugs on your car as need according to your recommended maintenance schedule! 
Get a free multi-point inspection at our Toyota Service Centers!

On top of that, our technicians will check things like your radiator, condenser, fuel pump and fuel lines, your engine mounts, exhaust system, and air filters! This routine inspection is free, and it's a great way to take care of any issues that might develop into costly repairs should they not be fixed right away! 

Bring your car into either of our Toyota Service Centers today - you can visit Toyota of Orlando at 3575 Vineland Road, or swing by Toyota of Clermont at 16851 State Road 50! Don't forget to ask about our Toyota Service Coupons to help you save money!