Routine auto service in Orlando is absolutely essential to your vehicle's long life - that's why we put such en emphasis on it at both Toyota Service Centers in our family of dealerships. Whether you get your auto service at Toyota of Orlando
or Toyota of Clermont
, both service centers will remind you that routine maintenance and service is an important part of your vehicle ownership!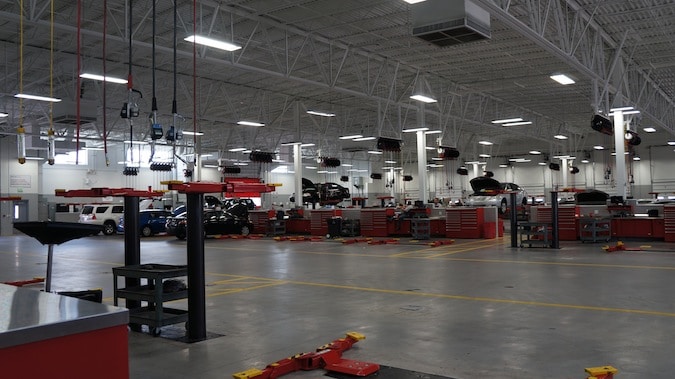 Routine auto service in Orlando is an important part of your vehicle's health!

Why? You go to the doctor's office to get check-ups, right? Well, every time you bring your vehicle in for Orlando auto service, our trained Toyota technicians conduct a multi-point inspection to find any possible problems in addition to giving you the routine maintenance your car needs to be hitting the road in top-notch condition. 

Luckily, if you buy a new Toyota from us you'll be privy to ToyotaCare, which ensures that you get complimentary routine maintenance for the first two years or 25,000 miles of your car's life. We'll send you helpful reminders whenever your car is due for auto service, but here's a breakdown of the Toyota recommended maintenance so you know just how often you should be giving us a call!


Oil changes (conventional motor oil): Oil changes are absolutely ESSENTIAL to ensuring that your vehicle has a long and healthy life. Without oil (or when it's gunked up with dirty oil), your engine can easily overheat and even melt together, causing it to seize up entirely (your wallet will not be happy, trust us). If you're using conventional motor oil, you should get an oil change at the following mileage about every 5,000 miles or as your technician dictates.

Oil changes (synthetic motor oil): If you're using synthetic motor oil, your routine maintenance schedule for this auto service is a bit different. Synthetic motor oil lasts longer and doesn't need to be replaced as often. While it is more expensive, some drivers insist that it offers a better overall performance. You'll need to get this type of oil changed every 10,000 miles, or as needed.

Tire inflation/rotation: Having your tires properly inflated is an essential part of auto service in Orlando; when the PSI gets too low, you can lose both traction and fuel efficiency. You should also have your tires rotated on a regular basis so you can ensure they wear evenly - if they wear unevenly, you have to replace them more frequently. You should schedule this auto service for every 5,000 miles.

Change/clean air filter: Your air filter ensures that dirt and debris aren't making their way into your engine so as you can imagine, this particular auto service is relatively important. You need to have your air filter cleaned or changed roughly every 15,000 miles, but if you drive more often or through heavier pollution or debris, you may need to swap it out more frequently.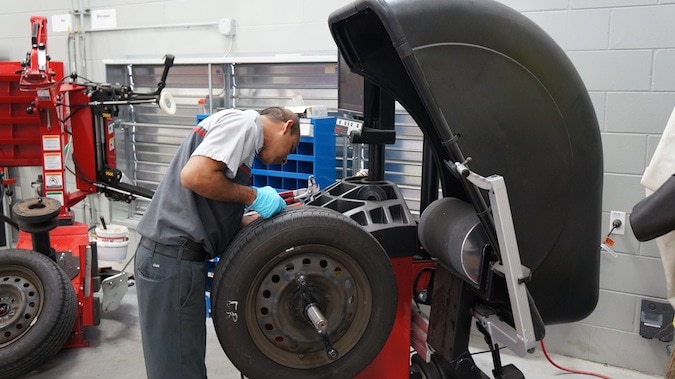 Visit our Toyota Service Centers today! 

However, these are just a few important points that you need to keep in mind if you want an excellent performance out of your vehicle. If you'd like to learn more and get yourself on a maintenance schedule, give Toyota of Orlando's Service Center a call at (866) 945-0493 or schedule an appointment at the new Toyota of Clermont at (866) 454-1614 today! Don't forget to check out our money-saving auto service specials!