Our family of dealerships offers two great auto service locations! 

Are you scouting out trustworthy and affordable places to get auto service in Orlando, FL? If you are, look no further! Our family of dealerships offers Toyota Service Centers
to help you address all of your automotive needs at prices you can afford, and our repairs and maintenance are performed by trained Toyota technicians. You'll find affordable auto service at both Toyota of Orlando AND Toyota of Clermont - all you have to do is decide which Toyota dealership is a better fit for your driving needs!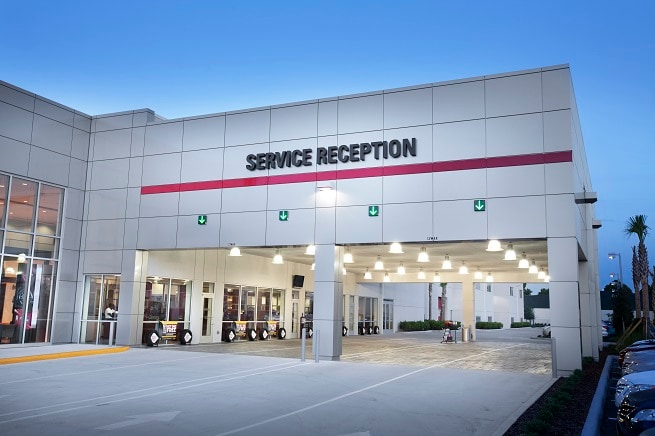 Visit us for all of your auto service needs in Orlando 

Both members of our family of dealerships offer a reliable place to get all of your routine auto service
taken care of, as well as a place to bring your new Toyota or used car when you're in need of repairs or some diagnostic testing to pinpoint a problem. We staff both Toyota Service Centers with trained Toyota technicians, as mentioned - this is important because we want to ensure you have peace of mind when you leave your car with us, as well as ensure that it's in very capable hands. If you want trustworthiness, we're your go-to automotive service provider!

Did  you know our family of dealerships also provides a huge variety of different services to make your life easier? You'll find things like:


Oil changes

Alignments

Brake repairs and service

Tire rotations, inflation and balancing

Air conditioning services

Transmission services

Air sanitizing services

Toyota tuneups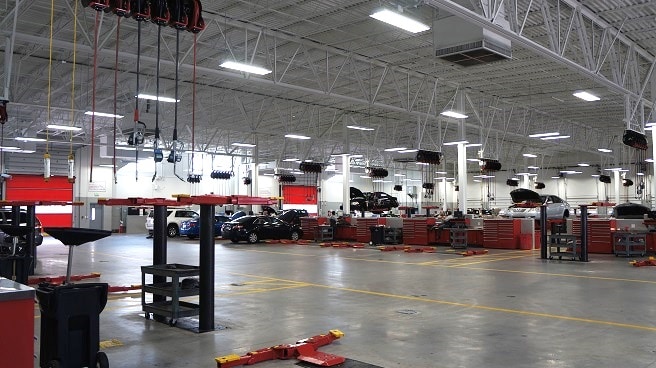 However, that's just the beginning! We offer auto repairs
and help to diagnose and remedy problems before they become larger issues, and we even ensure you stay up-to-date on your routine auto service in Orlando. Routine maintenance is essential if you want your vehicle to run in tip-top shape at all times, so we'll keep a record and send you helpful reminders when you're due via email or snail mail! 

We also offer auto service specials
in Orlando - these are carefully designed to help you save money on important services like oil changes. We keep them constantly updated so we can offer you amazing deals on a variety of different services, no matter which of our Toyota dealerships you choose to visit!


Explore our Toyota Service Centers today!

Speaking of our two Toyota dealerships, both are equipped with top-of-the-line Toyota Service Centers. They use the highest quality products to ensure you're getting the most out of your car's performance, and they also offer price matching on products like brakes, batteries and tires. We want you to be a member of our family of dealerships for life so we're determined to provide you with incredible and efficient auto service at economical prices you can afford! 

Why not come see everything our family has to offer in person? You can visit Toyota of Orlando at 3575 Vineland Road, or check out the new Toyota of Clermont
at 16851 State Road 50. Both dealerships are centrally located for your convenience and ready to meet all of your automotive needs. Don't forget to check out the amazing auto service specials up for grabs!