Your car tires go through a lot of wear and tear. After all, they're the only part of your car that comes in contact with the ground! This is why it's important to check your tires regularly and change them when necessary. However, do you know when you need to replace your car tires? Our Orlando Toyota service technicians are sharing all of the warning signs you should look out for!


Check the tread depth of your car tires with our tips!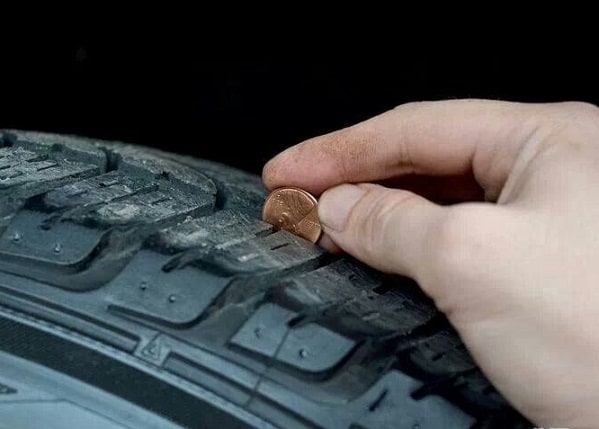 The easiest way of knowing when it's time to change your car tires is to check the treads. If they're too worn, it's time to visit our Orlando Toyota Service Centers for new car tires. Tire treads are important for your car to keep traction on the road. There are a few ways of checking tire treads:
Look for wear indicators: Most tires have built-in wear indicators. These are rubber bars that show up when the treads get too low. Take a look at your tires - if you see these wear indicators, it's time for replacement tires.

Use the penny test: Tire treads should be at least 1/16 of an inch thick. However, if you can't tell how thick they are, just stick a penny between the treads with Abraham Lincoln's head facing down. If Lincoln's entire head is still visible, the treads are too worn.

Get a professional opinion: You can also have your tire tread depth checked at our auto service centers in Orlando. Our experts can check the tread depth with professional equipment and let you know if you're due for a new set of car tires.

Orlando auto service pros share warning signs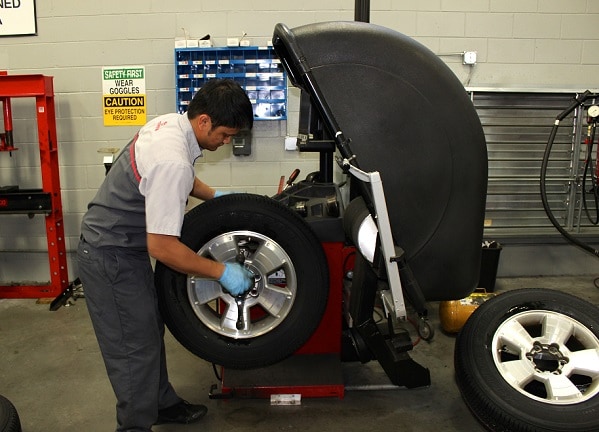 Checking tread depth is only one way of knowing when it's time for replacement tires. Here are some other warning signs to look out for that could mean you need an Orlando car tires replacement:
Bulges, bubbles, and blisters: If the surface of your car tires starts to weaken, it could get bulges, bubbles, and blisters. This can cause a tire blowout, which is why you should get replacement tires right away!

Cracks in the sidewalls: Check the sidewalls of your tires. If you notice cracks or cuts, it means they could be developing a leak. This can't be fixed with tire repair in Orlando, which is why you have to have your tires replaced.

Low tire pressure: If you notice that your car tires constantly have low tire pressure, you may want to visit our Orlando auto service centers. We can inspect them for holes or leaks.

Uneven wear: You may also have to replace your auto tires if they're worn unevenly. To prevent this from happening, take care of them with a tire rotation in Orlando!
Get professional advice about your car by visiting either of our Toyota Service Centers. Toyota of Orlando is located at 3575 Vineland Rd., near the Mall at Millenia, and can be reached at (866) 945-0493. Toyota of Clermont is located at 16851 State Road 50, between the Florida Turnpike and Highway 27, and can be reached at (866) 454-1614!