Maintaining your Toyota is a big part of ownership. You should clean it regularly, make sure you apply wax to protect the exterior paint, and take care of Orlando auto service on a routine basis to keep things running smoothly. However, there's a lot more to auto service than just oil changes and tire rotations - you should also be carefully maintaining elements like brakes, batteries, air filters, and the rest of the fluids under the hood! 


Let our Toyota Service Center help you check fluids at home!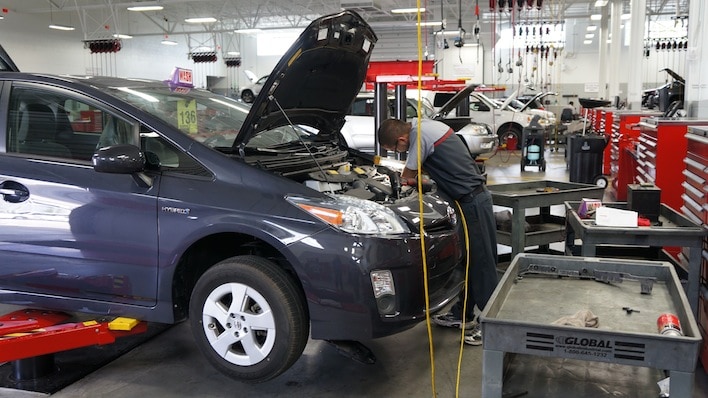 Drivers often forget that they have to maintain their car fluids - oil changes are easy to remember, but it's a little easier to forget that you also have to keep an eye on fluids like: 


Brake fluid

Coolant (a big one here in Central Florida as we get extremely hot temps during the summer)

Transmission fluid

These are all integral parts of your Orlando auto service when you come in for recommended maintenance, and while our trained Toyota technicians are happy to take a peek for you to make sure your fluids are in good shape, we've got tips that you can use to check them yourself at home! 


What car fluids should be part of your Orlando auto service?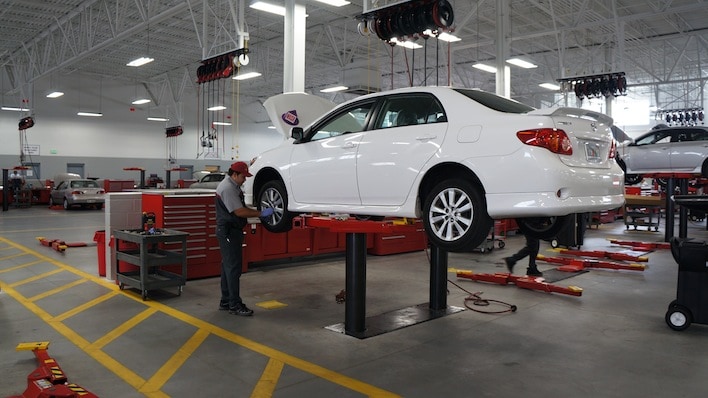 Oil Changes
First things first: you should definitely know how to check your engine oil, as it's one of the most important parts of routine auto service. To check the level and condition, simply pop the hood and pull out the dipstick in the engine. The dipstick should have two level indicators clearly marked - you want your oil to reach some point between the levels, and you should also consider the color. It should be a tan or caramel color - if it's dark brown or black, it means the oil is dirty and you're due for a change!

Brake Fluid
You also need to check your brake fluid as part of your routine auto service. This is essential for a safe driving experience, so don't get lax about it! Pop the hood and check it out - the container should be about two-thirds full and if it looks lower, then you should definitely bring it into our Orlando Toyota Service Centers to have it checked for leaks! 

Coolant
Coolant is another key fluid to check out on a regular basis. With the hot temps we face every year it's important to ensure that coolant is full to keep your car at the correct temperature, so be sure to check it. You should also remember that it's not just coolant in the tank - it's actually a 50/50 mix of coolant and water! Our Toyota technicians would be happy to show you how to mix the two to get the proper ratio! 

Transmission Fluid
Don't forget about transmission fluid, another exceptionally important part of your Orlando auto service! You should definitely keep an eye on it because if it gets too low, you'll have major problems in the future. Low levels indicates a leak! If you're not sure how to check it, just ask one of our Toyota technicians or consult the owner's manual for your ride! 

There are plenty of other ways to make sure your car stays in tip-top shape - if you have questions, give either of our Toyota Service Centers a call! You can schedule your appointment today at Toyota of Orlando (866-945-0493) or Toyota of Clermont (866) 454-1614!