Are you on the hunt for auto tires in Orlando? The search can get overwhelming pretty quickly; there are so many different types of tires that it's easy to get confused and have trouble deciding which is the best fit for you. However, you're in luck! Our family of dealerships has TWO Toyota Service Centers in Orlando, and both of them offer a great selection of discount tires for sale. On top of that, our trained Toyota technicians can help you figure out which tires are going to be the best fit for your ride and your driving preferences!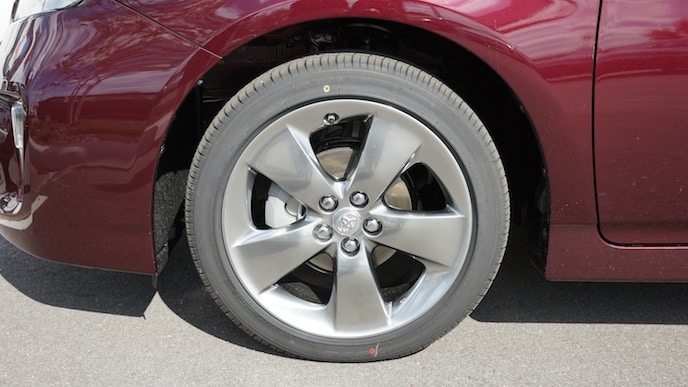 Let our Toyota Service Centers in Orlando help you find the right tires! 
Before you decide anything, you should talk to one of the technicians at our Orlando Toyota Service Centers to see what type of driving you actually do. Are you out on the trails a lot, or just cruising city streets? Do you ever take your ride out on the racetrack? They can help you narrow down your choices and also size your auto tires, as that's an important factor. You don't want your tires to fit improperly - that can lead to rubbing and an inefficient performance! 


Which auto tires are the best fit for you?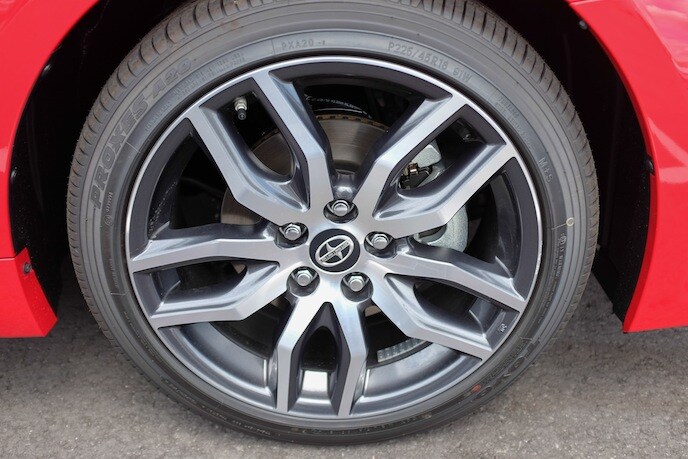 Once you've gotten your driving needs and tire sizes knocked out, it's time to decide which auto tires in Orlando are going to be the best for you! Here are some of the most common types we get requests for at our Toyota Service Centers: 


   
All-season tires: Down here in Central Florida, we don't see too much of a fluctuation when it comes to seasons. Cold weather doesn't mean snow in our case, so you're safe picking an all-season tire that's one of the most basic options. These tires are fine-tuned to enhance your comfort, efficiency, day-to-day driving performance, and to keep your cabin quiet. If you do decide to take on winter weather this year, be sure to ask our Toyota technicians about auto tires that are designed for those driving conditions! 

   
High-performance tires: If you're a fan of taking your ride to the races, then you definitely want tires to match! High-performance auto tires are crafted to take on high speeds, as well as give you extremely precise handling and maneuvering. They even up the safety factor by giving your more control when you're traveling at higher speeds or taking those sharp turns! You might find tires like this on the 2013 Scion FR-S - they're intended for drivers who expect nothing but the best when it comes to performance. 
  
 
Off-road tires: Are you big on taking things off the beaten path? If you like to explore trails and take your vehicle off the pavement, you might want to consider off-roading tires. These tires are carefully crafted to be able to give you much better traction via wider treads. They additionally have a higher resistance to puncture, which is helpful when you're traveling over unknown terrain! 
   

Have questions, or still not sure which auto tires are the best for you? Come down to our Toyota Service Centers today and meet with one of our skilled technicians! They can help you find the tires you need at the price you can afford... and don't forget to ask about our auto service specials to save even bigger! You can reach Toyota of Orlando at (866) 945-0493, or Toyota of Clermont at (866) 454-1614!