When you come down to visit our family at Toyota of Orlando or Toyota of Clermont, you're going to be confronted with a lot of choices (sorry). Which new Toyota in Orlando is right for you? Which model should you choose? How about packages and accessories to customize it? Even things like paint color and audio systems will come into play, and we know it's easy to get overwhelmed with all of the decisions in front of you.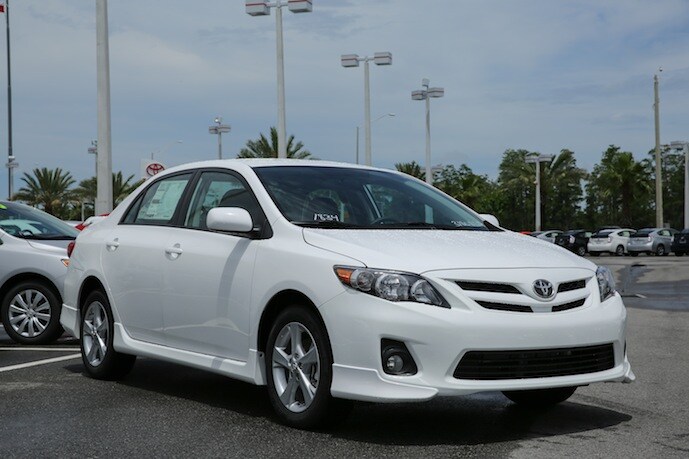 Decide which new Toyota trim-level is best suited to you

However, one of the most important choices you'll need to make about your new Toyota after you've settled on a model is the trim-level. But wait - what's a trim-level? Our family of dealerships is here to explain exactly what this term means so you're ready next time you come in to pick out your new ride! 
No matter which new Toyota you settle on, you'll have to choose a trim-level, so doing your research ahead of time will help you make an efficient and fitting choice. Basically, a trim-level is how automakers "rank" the different levels you'll find when you pick a model. For explanation's sake, we'll use the 2014 Toyota Corolla in Orlando. You can find it in the L, LE, and S trim-levels! 
Each new Toyota trim level is ranked according to its features. As you ascend through the trim levels, you'll find more technology, more luxury, and more standard features included in the car. For example, the Toyota Corolla S has more features and design enhancements than the Toyota Corolla L.

All automakers keep consistent track of trim levels, too! No matter which Toyota dealership in Central Florida you visit, you'll find the same trim-levels available for each car. This means you can visit either Toyota of Orlando OR Toyota of Clermont, and the Toyota Corolla S will still be a higher trim-level than the Toyota Corolla LE.

Different trim-levels may offer you different options when it comes to your new Toyota. The 2014 Toyota Corolla S comes with a unique body kit and sport performance appearance; these features aren't available to you on the L or LE trim-levels.

Higher trim-levels usually indicate a higher price when it comes to your new Toyota, because the higher you go, the more features you'll find included. Keep that in mind when you're figuring out which will fit best into your budget, as well as  what it will cost you to separately add the packages and accessories that you want!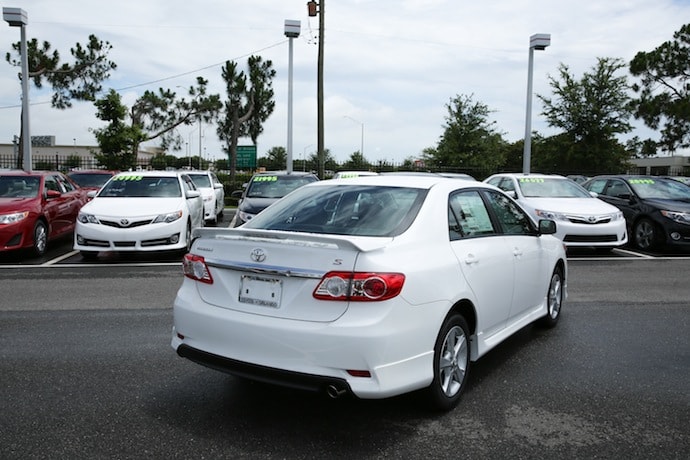 Customize your Orlando Toyota with our help! 

Don't forget - we have a huge selection of new Toyota packages, parts, and accessories at both dealerships in our family! We can help you customize your ride to a "t" and ensure it efficiently and affordably meets all of your drive time needs. 
Visit us today! Toyota of Clermont is just west of the Florida Turnpike on State Road 50, and Toyota of Orlando is located off of I-4 near the Millenia Mall. Find the right ride for you at a price that's unbelievable!