Are you thinking of upgrading your vehicle to a new Toyota or different used car in Orlando? Trading in or choosing to privately sell your pre-owned car can be an exciting process. Not only does it help you upgrade your ride to a newer vehicle, it also gives you some cash to help get you started when you purchase your next ride!
No matter how eager you may be to drop off your car at a dealership and get behind the wheel of a different model, it's important to do some prep work on your used car in Orlando to make sure it's ready for the market.
 
Get the best deal when you trade-in your used car in Orlando!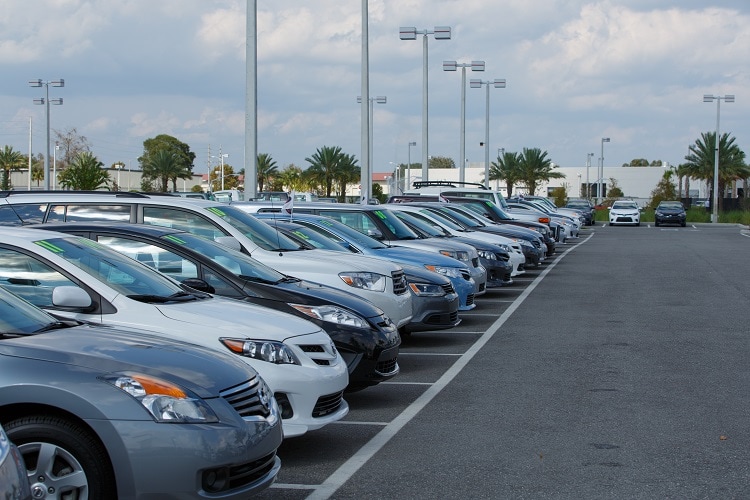 Drivers have two options to consider if they're thinking of getting rid of their current vehicle - trade it in or sell it. Both of these options have pros and cons. If you choose to trade in your used car at our family of dealerships, you can count on getting an offer right then and there and not having to waste any time before you drive away in a different vehicle. 
However, if you choose to privately sell your used vehicle, then there's the chance you might get a slightly higher offer. On the other hand, there's also the chance it might take a while to find a buyer who's willing to pay the price you want! 
To help get the best deal possible (whether you choose to trade in or privately sell your used car in Orlando), a little bit of elbow grease and research beforehand can go a long way!
Keep up with car maintenance
When's the last time you brought your used car in for some Orlando car maintenance? If you're getting ready to trade in or sell your car, it can be tempting to forego that oil change. However, you want to make sure that your vehicle is all caught up on auto repairs and maintenance. Otherwise you run the risk of it not performing as well as it normally does, which could negatively impact how much you get for it!
Along with making sure your used car is up-to-date with the maintenance it needs, also try and compile all of its previous service and repair records. This will show that your vehicle is dependable, reliable, and has been taken care of! 
If you're choosing to privately sell your car, you also might want to consider having a used car history report on hand to give to the potential buyer. This way they can have peace of mind about purchasing your vehicle and make an offer sooner rather than later! 
Fix small and needed repairs
Is there anything in your car that you've been waiting to fix, or have been meaning to get to? The taillight that needs a new light bulb or those cracker crumbs that have been living in the cup holders for a while may not be a big annoyance to you, but it might give a potential owner pause! 
Make sure that everything is in as good condition as it possibly can be so that when a potential new owner gets behind the wheel they can focus on all the perks and pros your used car in Orlando has to offer! 
Clean the exterior and interior
While performance is more important than appearance, it's also a good idea to make sure your Orlando used car will make a positive impression before a potential new driver even gets behind the wheel! 
Clean out all your personal items before bringing it by a dealership to trade-in, or before showing it to a potential buyer if you're privately selling it. If you can, try to have it washed and even waxed before putting it on the market, too!
 
Bring by your Orlando used car to trade-in today!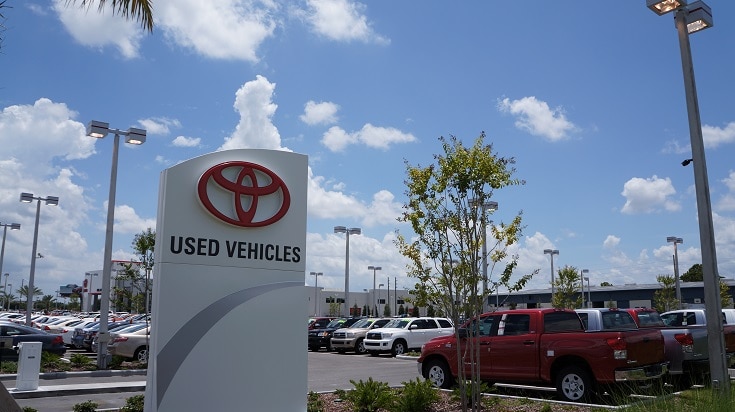 Did you know that you have two convenient locations to visit if you want to trade-in your Orlando used car? Toyota of Orlando is located near the Mall of Millennia at 3575 Vineland Rd, and Toyota of Clermont is found west of the Florida Turnpike at 16851 State Road 50! You visit either of these locations if you want to trade-in your ride. 
When you do come visit, make sure you have a few items with you so that the trade-in process will go smoothly. 
   
Driver's License
   
Car Title
   

Car Keys (including any spare sets)

Our Used Car Director will assess the value of your pre-owned car and make you a cash offer right on the spot! Want to call ahead and make an appointment? Contact Toyota of Orlando at (888) 725-3520 or Toyota of Clermont at (888) 590-6090!