Rain is a big part of our lives here in Central Florida. We see a lot of it in the summer during the afternoon thunderstorms that become a regular staple of the day, and fall and winter bring their fair share of rainy days, too. Do you know how to handle your new Toyota in Orlando when the roads get slick? Luckily, our family of dealerships has tips for driving in the rain to keep you safe! 


Take your new Toyota out in the rain with our safety tips!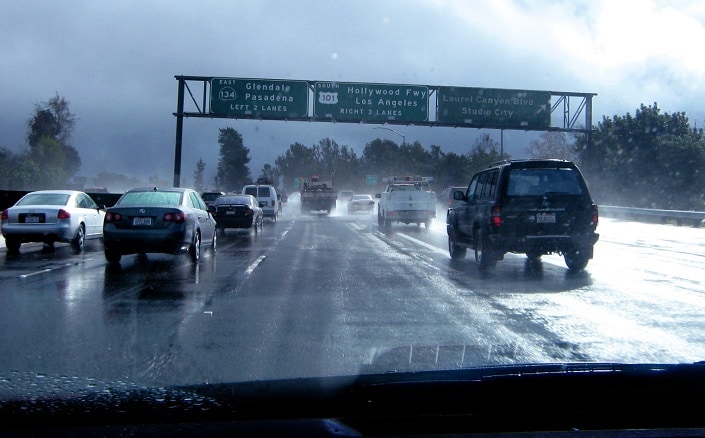 Our new Toyota in Orlando all come decked out with the latest and greatest Toyota safety technology, but that doesn't mean it can protect you if you don't adjust your driving habits in the rain. Changing the way you handle your Orlando Toyota can help you avoid accidents caused both by the weather and by other drivers! 


Our first tip for safely handling your new Toyota in Orlando? GO SLOW! This means abiding by the posted speed limit and even dropping your speed if necessary. In order to maneuver your car safely, you need to be in control of your movements and the key to this is a manageable speed.

Another tip? PAY ATTENTION! Rain makes driving tricky and you need to be on full alert so you can drive proactively AND react quickly should a dangerous situation arise. This means keeping both hands on the wheel of your new Toyota in Orlando, putting away your phone or iPod, and focusing on the road in front of you and the cars around you!

You should also be sure to use your headlights and windshield wipers when you're driving your new Orlando Toyota in the rain. Your headlights will help with your visibility a bit if conditions are dim, but they'll mostly help alert other drivers to your presence and whereabouts on the road. Windshield wipers will make sure you have a clear field of visibility in front of you, so make sure they're in good condition (we can check out your new Toyota at our auto service center!).

Another thing to remember when you're driving your new Toyota in slick conditions is to use your turn signals! This will help other drivers know where you're headed, so they can adjust their driving habits accordingly to avoid a collision. 
Adjust your driving habits in your Orlando Toyota!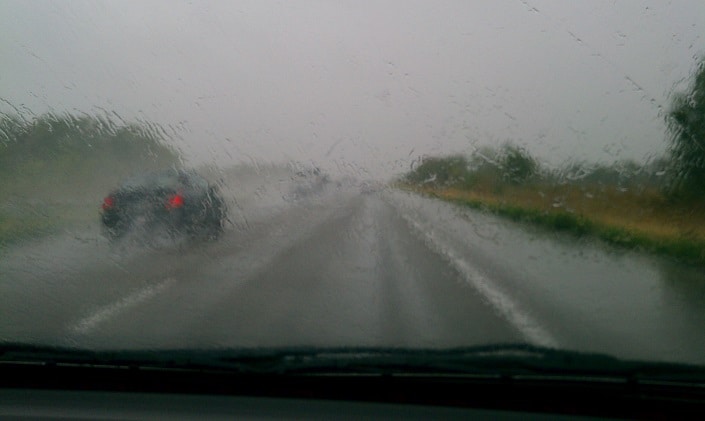 You should definitely leave more distance between your Orlando Toyota and the car in front of you when it's raining outside. The roads can get pretty slick, and you may need a bit more stopping room to come to a complete halt without sliding or hydroplaning. Make sure you give your new Toyota a bit of distance to get the job done!

Slow down when turning! This should seem obvious, but some drivers forget how easy it is to slide out in the rain. Maneuver your safe Toyota in Orlando carefully and take turns slowly so you can complete them in a safe manner.

Try to avoid driving through water. While it may seem shallow and harmless, you never know just how deep the water is going to be and you can cause extremely expensive and possibly irreparable damage to your Orlando Toyota by driving through it - namely, to the electrical system. Find another route! 

Want more tips, or need to find a safe new Toyota for your drive time? Come down and visit either dealership in our family! Toyota of Orlando is located at 3575 Vineland Road, and Toyota of Clermont is located at 16851 State Road 50. Both dealerships are open seven days a week until 10pm, rain or shine!