When you see the Toyota Land Cruiser in Orlando, the first thing that probably comes to mind is luxury. You're right in that assumption - the 2013 model is packed to the gills with luxurious features, technology, and performance capabilities that make it well worth the price tag. However, did you know that this new Toyota in Orlando wasn't actually intended to be a luxury vehicle when it was first released? No... the Toyota Land Cruiser was introduced with much more rugged pursuits in mind! 


Toyota Land Cruiser in Orlando wasn't luxurious to begin with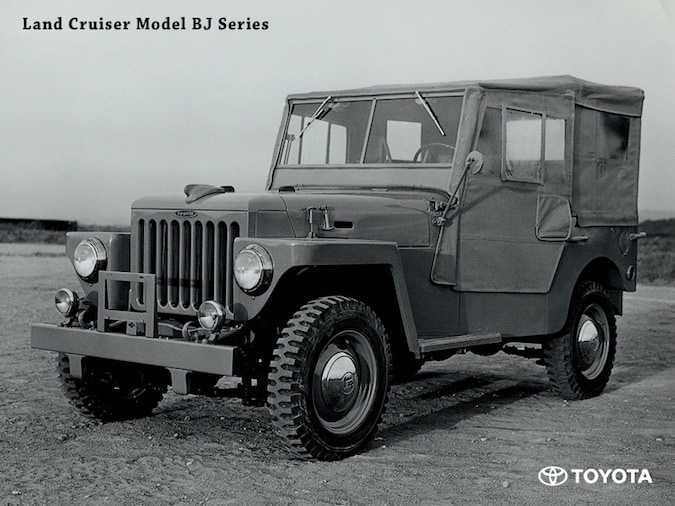 The Toyota Land Cruiser kicked off its long run just after World War II; it was introduced in 1950, and was intended to be used primarily as a military vehicle in Japan! Thus, its main focus was on durability and rugged performance. Toyota initially dubbed it the BJ - it was a b-type engine in a jeep model! Let's take a closer look at this new Toyota's global heritage! 


In 1953, this Toyota in Orlando was ready for mass, large-scale production. Only 298 of them were released in the first year, but obviously things have taken off since then.
In 1955, the Model 20-30 Series was introduced. This particular model is also known as the FJ, since it used an F-type gasoline engine instead of the former B-type!

1960 introduced the Model 40 Series, and this particular period of production lasted almost 25 years, through 1984! This model boasted a more refined interior that was more focused on the passenger experience rather than just durability. There were several variations in this lineup, including a soft top, hard top, van, and pickup truck!

1967 introduces leisure and luxury to the rugged Toyota Land Cruiser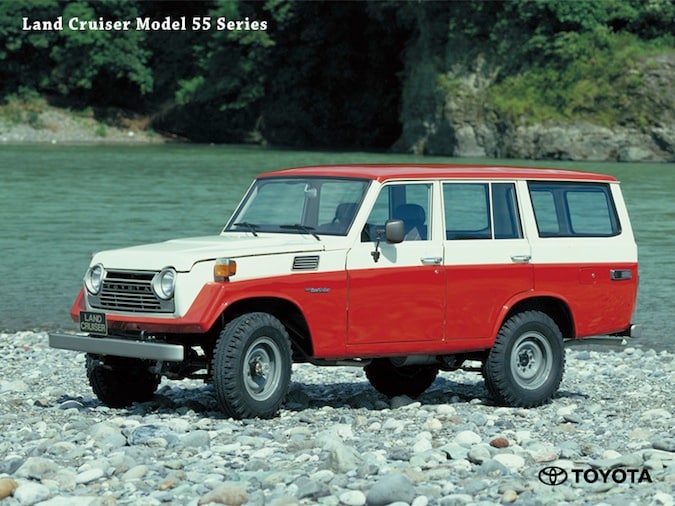 1967 added the Model 55 Series into the mix - this popular station wagon model of the Orlando Toyota Land Cruiser was refined by designers to be just a little larger than a compact car, be able to hit higher speeds (130 km/hr, for American highways), and took leisure into consideration rather than just rugged performance. 

1980 saw the Model 60 Series also thrown into the lineup, and this edition of the Toyota Land Cruiser took recreation to a whole new level with a more luxurious and comfortable interior; it was the first time a luxury grade was available to drivers. The body size was larger, and features like an electric moonroof, remote control mirrors, and a 5-speed transmission were woven into its design! 

The Model 70 Series was brought to life in 1984  to pick up where the now discontinued Model 40 Series had left off. It still has a large focus on performance on tough terrain, and with it came a new look, performance enhancements (everything from frame to suspension was refined), and the same engine that was utilized in the Toyota 4Runner!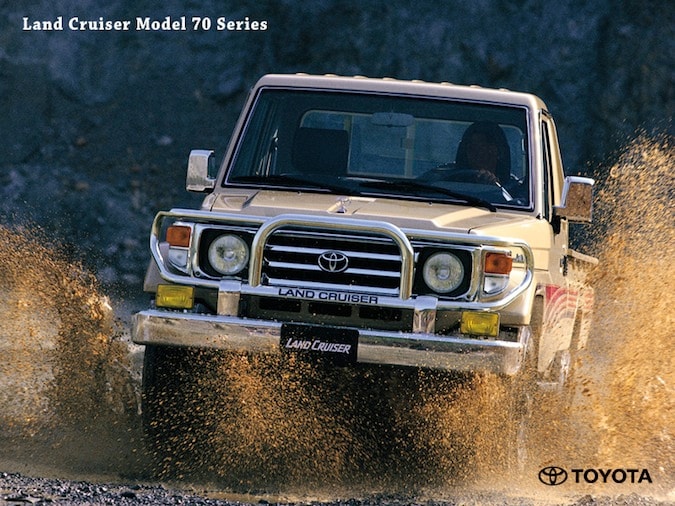 1996 brought the first Toyota Land Cruiser in Orlando that's closest to the current design. The Model 80 series was considered a station wagon, but it introduced the concept of being "top quality" and chock full of luxury while still retaining its off-road capabilities and extreme ruggedness. Its exterior style was taken to the next level, and elements like wireless communication equipment, standard ABS, and standard air bags were installed for the first time ever.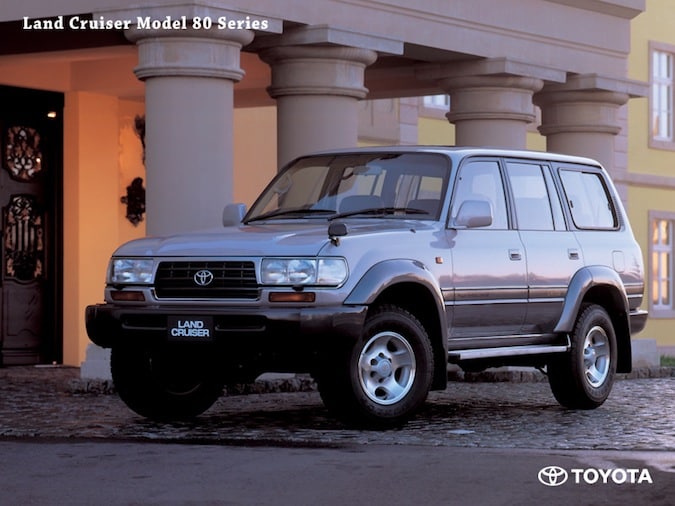 1995 brought the Model 90 Series, and 1998 introduced the Model 100 Series into the equation! Both were equipped with more technology, more luxury, and more focus on the passenger experience. However, these characteristics were still carefully blended with performance!
2002 welcomed the Model 120 Series. This is where we started to see major luxury and consideration for passengers, as cabin noise and style were taken into serious consideration and safety features like Active Traction Control, Downhill Assist Control, and Hill Start Assist Control were added as features. This model in particular shows a careful blend of both on-road and off-road abilities.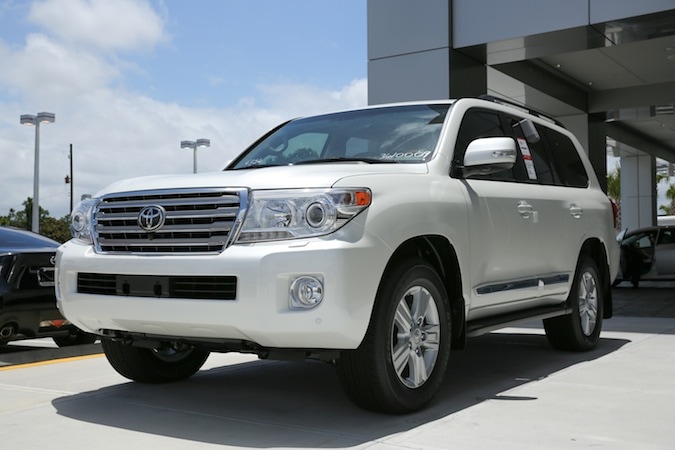 There you have it! This new Toyota in Orlando gets better and better with every year that passes, and we can't wait to see where Toyota takes it in the future. The 2014 model should be here before you know it, but why not come see what 2013 has to offer you? You'll love all the luxury and style you find inside and out, plus the tough and ultra-capable performance generated by what's under the hood! 

Visit Toyota of Orlando or Toyota of Clermont today - we have a great selection of new Toyota in Central Florida for you to explore. Don't forget to ask about our Orlando Toyota Land Cruiser Specials when you get here!