Hunting for used cars in Orlando can be stressful - we know better than anyone just how intimidating the entire experience can be! However, we want to make it as easy as possible; at both Toyota of Orlando and Toyota of Clermont, the purchasing process is all about you. You're our very valued customer and we want to make you a member of our family! 

Not only do we offer a huge selection of used cars in Orlando at two convenient locations - along with amazing, money-saving used car specials - we also have helpful tips that can keep you calm and on track when you decide to start scoping out pre-owned cars. These tips come straight from our knowledgeable sales specialists so before you start shopping, read on!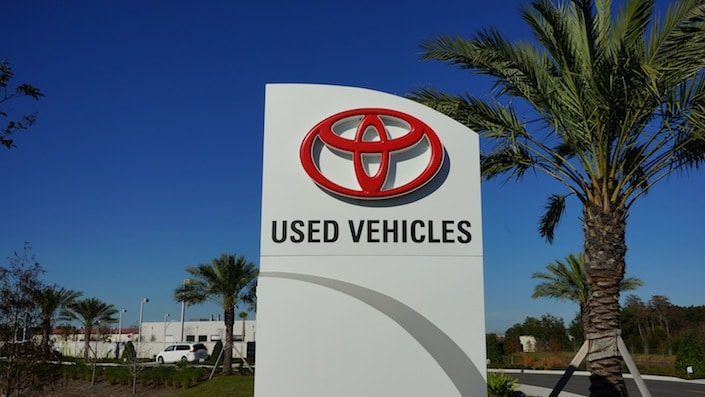 Steps in finding suitable used cars in Orlando 

The first thing to do when you're looking for a pre-owned vehicle is to lay down a price range. How much can you comfortably afford? What's your top limit? Once you've gotten this number established, you can start the initial process. 

The next thing to do is to make a list of all the qualities you want your car to have. Here are a few qualities to consider when you're on the hunt for used cars: 


Mileage - how many miles are you willing to absorb?

Condition - does the car need to be like new, or will you take a little normal wear and tear?

Reliability - are you looking for a certified used vehicle in with extra warranties? 

Performance - what performance capabilities does your vehicle need to provide? 

There are a million other questions to address; are you looking for something spacious like an SUV or a minivan? Or is fuel efficiency more important to you? Technology, entertainment, convenience... these are just a few of the major elements drivers have to consider when looking at affordable used cars in Orlando. Make your list and check it twice! 

Now it's time to do a little research face-to-face. Come down to Toyota of Orlando or Toyota of Clermont, where our skilled specialists can help you find the perfect match for your criteria. While you're here, you can request a CarFax report to get an idea of the car's history!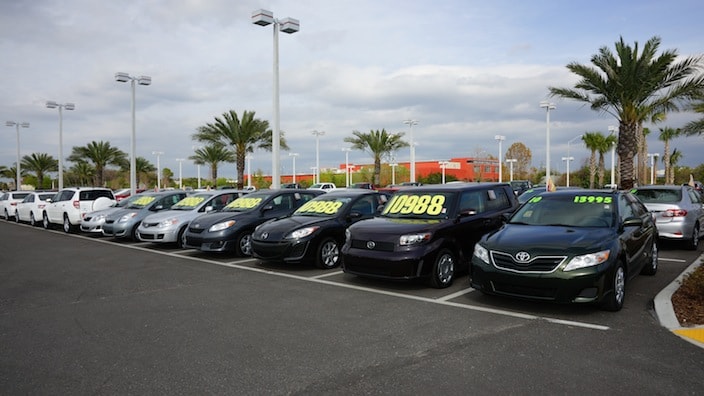 Time to test drive! You should always get behind the wheel before you settle on a car so you can see if it's a match. However, before you slide into the driver's seat there are a couple of things you should do: 


Check for wear and tear! You want to note any scratches, dents, or rust spots before you make it yours. 

Give the paint a once-over. Is it in good condition? 

Scope out the interior. Is the fabric in good condition? What about the materials on the dash? Does all of the technology work? How about all the knobs and levers? 

Once you've given the vehicle a once-over, it's time to take it for a spin! Here are a few things you should note when you take one of our used cars in Orlando for a test drive: 


Visibility: Are there any blind spots? 

Cargo space: Is there enough space in the vehicle for all of your passenger and cargo needs? 

Acceleration: Is the vehicle accelerating and downshifting smoothly and correctly? Do you hear any odd noises? 

Braking: Are the brakes responsive and effective? 

Suspension: How does it handle? Is the ride smooth and bump-free? 
We offer guaranteed financing on used cars in Orlando! 

There are other things to consider when you're shopping for used cars, but these are some of the most important. And we can help you after you've settled on your favorite, too! We have trained teams of skilled finance associates at both of our dealerships, and both Toyota of Orlando and Toyota of Clermont offer guaranteed financing on used cars. 

Plus, both dealerships in our family host the Auto Club program! This program was specially designed to help you face down credit issues and work out the financing on your new ride, so be sure to ask about it when you stop by! 

Visit our family today - Toyota of Orlando (888-725-3520) is located just off I-4 near Millenia Mall, and Toyota of Clermont (888-590-6090) is just west of the Florida Turnpike on State Road 50! Let us help you find the used cars you've been looking for... at exceptionally affordable prices!