When you buy a used car in Orlando, you should always request a used vehicle history report to go along with it. When you visit Toyota of Orlando or Toyota of Clermont, we'll always have one on hand for you - we understand that finding out where your vehicle has been is an important part of your car shopping process. All you have to do is ask a sales associate to print one out for you and you can have it in minutes!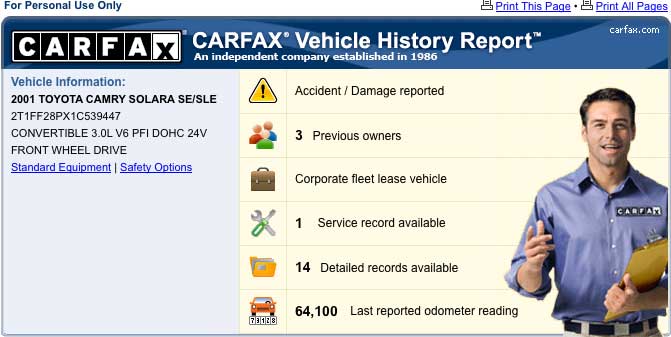 Learn how to read a Carfax history report to find the right ride! 

However, once you've got the history report for the Orlando used car you're thinking about buying, do you know how to interpret it? Our family of Toyota dealerships has the tips you need to be able to not only read your used car history report, but also figure out what each and every part of it means. Let's get started! 

1) Check the mileage and VIN number - be sure that the information on the report matches the information on the vehicle so you can be sure you're getting the history report of the car you're actually examining!

2) Look at the number of owners that this particular affordable used car has had. A high number of owners should definitely make a blip on your radar; it's not necessarily a bad thing, but more owners means more chances that regular service and maintenance fell through the cracks. If you think the car has had a lot of owners, go ahead and ask if you can have the service records so you can make sure it got the Orlando used car maintenance it needs!

3) Find out where the car has spent most of its life. Driving in harsh climates can take more of a toll on a used car, especially up north where snow, ice, and chemicals on the road can have a negative impact on body work AND performance (the elements can damage the vehicle if steps weren't taken to protect it and give it regular maintenance).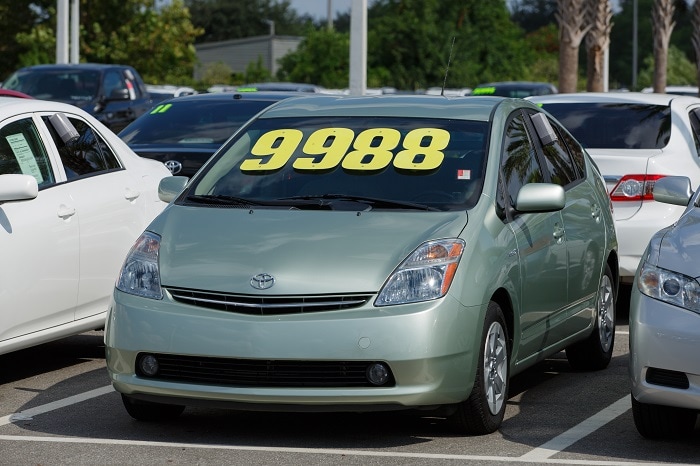 Inspect your Orlando used car like a professional 

4) Find out what type of miles are on the car! A high number of miles on a used Toyota in Orlando doesn't necessarily have to be a bad thing, but you should find out if they were highway or city. Highway miles tend to be a bit rougher on a vehicle, so you may have more repairs in your future.

5) Examine the report for previous accidents and repairs, and make sure they correspond with repairs and body work on the car. If you find a cheap used car that has odd body markings, mismatched paint, or gaps in between the panels, it can indicate previous body work. If this body work wasn't reported, then there may have been other damage that wasn't properly addressed at the time and can cost you a pretty penny in the future! 

Want more tips on how to read a car history report? Give our family a shout! You can reach Toyota of Orlando at (888) 725-3520, or give Toyota of Clermont a call at (888) 590-6090! We're open seven days a week and have a huge selection of pre-owned vehicles for sale!