You might get a little overwhelmed when shopping for Orlando used cars. Should you opt for a used SUV, a sedan, or for one of our best used trucks in Orlando? Deciding what type of vehicle may be tough, but it's smart to narrow it down even before you visit either of our used car dealerships. This will help you make an educated decision that will make signing on the dotted line effortless and efficient!

Once you've decided that you want one of our Orlando used trucks, you have to do even more research. You want to be sure you're getting a used truck that fits your needs.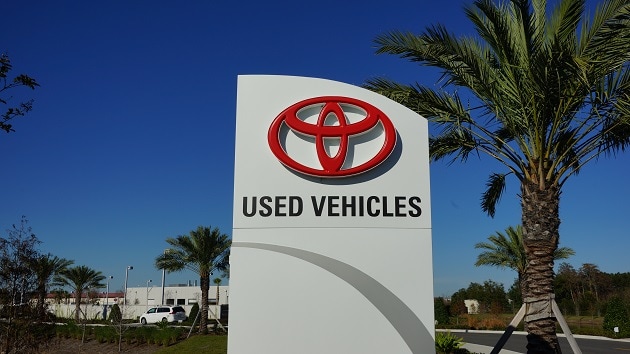 What to look for when shopping for our Orlando used trucks


When checking out our best used trucks in Orlando, there are more things to consider than color, style, and aesthetics in general. When considering one of our used trucks, you have to find out what type of vehicle is going to fulfill your needs. Here are some things that you should keep in mind when shopping for our best used trucks in Orlando:


Size: Used trucks come in all sizes, which is why it's important for you to decide what type of cab you want and how many passengers you want to fit in your ride. You should also think about whether you want a full-size truck or a compact truck. Deciding this early on helps you pick out the best used truck!
Pricing: When shopping for any sort of used cars, you have to be aware of the price of the vehicle. If you're on a tight budget, don't look at used trucks that have higher price tags! You have to be smart when shopping for a vehicle and knowing what you can and can't afford is definitely smart.
Condition: When looking at our Orlando used trucks for sale, you should know that you're getting the very best quality. You should NEVER sign a contract before you inspect the used truck that you are interested in bringing home.  However, we know that some choose to purchase used vehicles from private sellers. When doing so, keep an eye out for structural damage, as well as damage repair. Rust is another thing to be on the lookout for, especially on the frame.

Fuel economy: Our best used trucks aren't typically thought to be fuel-efficient, but compact trucks tend to get better fuel economy than full-size trucks. If you need to save money at the pump, you might be better off choosing a pre-owned truck that belongs in the compact category!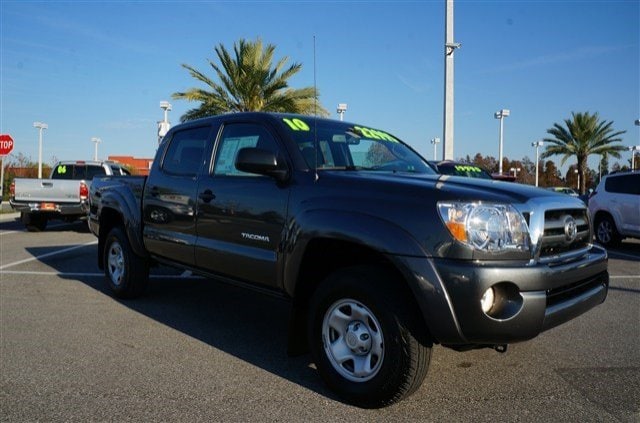 Check out the best used trucks in Orlando


When you shop at either of our used car dealerships, you'll find that we have used Toyota trucks in Orlando. You can pick a used Toyota Tacoma in Orlando or a used Toyota Tundra.


Used Toyota Tacoma: This used truck is the perfect option if you're in need of a fuel-efficient truck. After all, it's considered the most fuel-efficient truck in the market. 

Used Toyota Tundra: If you need a powerful ride, this full-sized pickup truck what you need. Did you know that this Toyota hauled a space shuttle? That means you'll get optimal power when you need it most.

In addition to used Toyota in Orlando, you'll find pre-owned trucks of all makes and models! You won't have to sacrifice your wants and needs when you visit us. 

You can check out our pre-owned trucks at 3575 Vineland Road (888-725-3520) or at 16851 State Road 50 (888-590-6090).