No one enjoys being stuck in traffic. Unfortunately, this is something we have to face often on daily commutes. Every day you have to sit in bumper-to-bumper traffic while your car idles and wastes gas. Your old car is so outdated that you don't even have your favorite music to distract you while time passes. If this sounds all too familiar, you need a new ride. Our Orlando Toyota dealerships have the solution - we have the best cars for your commute.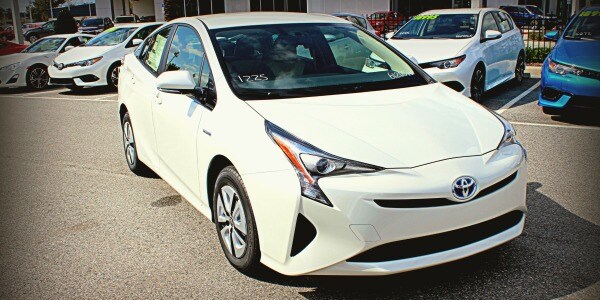 Improve your commute with an Orlando Toyota
While you may not be able to control the traffic, you can find a way to make your commute more enjoyable. Our Orlando Toyota dealerships have a handful of vehicles that make daily driving a breeze - even in gridlock. Some of the best Orlando Toyota cars for your improved commute include:
Toyota Yaris
Maneuverability is key when your commute takes you through the city. Whether you have to get around construction or parallel park on the side of the street, you need a vehicle with a short wheel base and the ability to turn on a dime. Luckily, the Toyota Yaris is all that - and more! The Orlando Toyota Yaris is a sporty hatchback with incredible fuel efficiency and plenty of cargo space.
Toyota Prius c
Combine hybrid fuel economy with compact car convenience and you get the Orlando Toyota Prius c. This new Toyota hybrid will suit you well when you're stuck at a dead stop in traffic. The gasoline engine will stop sucking down gas and the electric motor will kick on. This reduces fuel consumption and ultimately saves you money.
Toyota Prius
All new and redesigned for 2016, your Orlando Toyota Prius will be the most stylish ride on the interstate. While everyone sits at a standstill, their heads will be turned to stare at your new Toyota hybrid. It doesn't just have great looks, but great fuel economy too. The new Orlando Toyota Prius gets up to 54 mpg in the city.
Toyota RAV4
Are you a part of office carpool? If so, you're going to need a vehicle that can accommodate every coworker. The Orlando Toyota RAV4 has comfortable seating for up to five and 38.4 cubic feet of cargo space. You can make sure everyone is ready to be picked up using the Bluetooth wireless connectivity to make hands-free phone calls.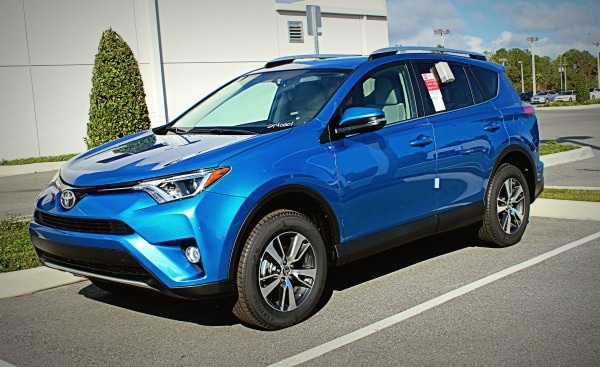 Navigate out of traffic with Orlando Toyota technology!
Avoid traffic all together! Most Orlando Toyota vehicles come with Toyota technology that can help you find alternate routes and avoid unwanted stops. The available Entune App Suite has apps that allow you to check real-time traffic conditions along your route. Optional Entune Navigation can give you turn-by-turn directions if you decide to take a clutter-free route to school or work that you're unfamiliar with.
Are you ready to give your daily commute the boost it needs? Visit Toyota of Orlando (3575 Vineland Road) or our sister store, Toyota of Clermont (16851 State Road 50), to test drive one of our best commuting cars!