Searching for a versatile car that can meet the entire household's requirements can be challenging.  At our Toyota dealerships in Orlando we have quite a selection of new Toyota models for you to choose from to accommodate your family's needs. Most family members choose a car that has ample space to take on the everyday family adventures.  However, it can be really tough to choose between a swaggy Toyota minivan or a powerful Orlando Toyota SUV. We want to make the process smoother when it comes to deciding which new Toyota ride best meets your standards! 
 
Should you drive a new Toyota SUV or Minivan?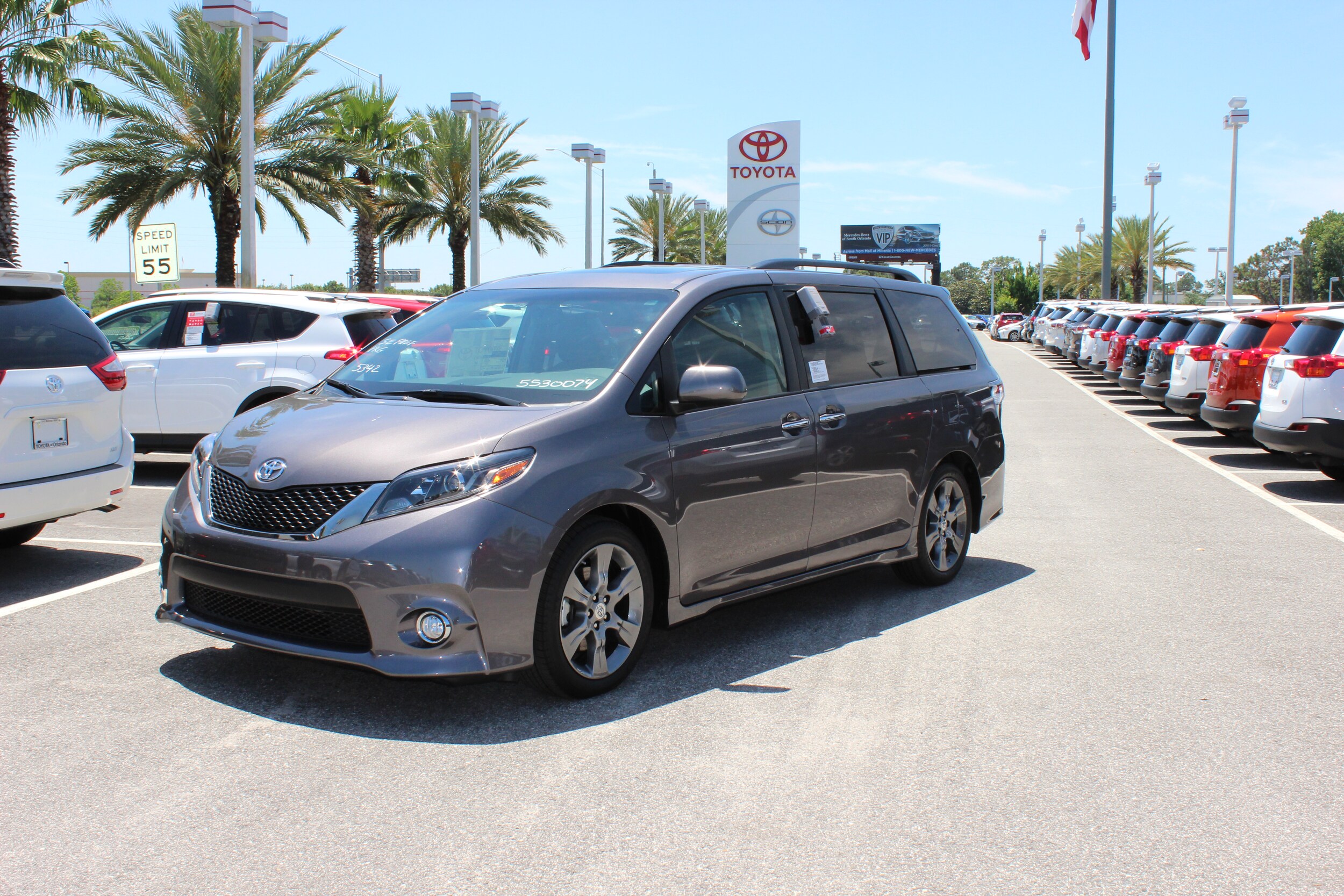 Popular demand shows that one thing car buyers look for when shopping for a minivan or SUV is … Space! The good news is you'll find enough space to spare in both! What you really have to look at when shopping for a new Toyota car are the features.
 
Space
 
This is probably at the top of your list! You'll find seating and storage space in both a minivan and an SUV. However, if you're looking for a family car that has flexible seating and storage adaptability then you might want to get the swagger wagon. The new Toyota Sienna in Orlando comfortably seats up to 8 people! You can also customize your ride to a more stylish and comfortable feel by getting captain bucket seats in the second row. Getting in and out of the Orlando Toyota Sienna is easy! With the simple push of a button the doors glide open. Carpooling has never been so easy! 
 
Performance
 
If you get behind the wheel of a new car and want to feel the throttle then get behind the wheel of an Orlando Toyota SUV. Some of our new Toyota SUVs have powerful engines and multiple functionalities, such as the new Toyota 4Runner in Orlando! It has a powerful 4L V6 engine that generates 270 horsepower and 278 lb.-ft. of torque. This Toyota SUV also has off-roading and towing capabilities of 5,000 pounds!  
 
Get behind the wheel of an ideal family car at our Toyota dealerships in Orlando!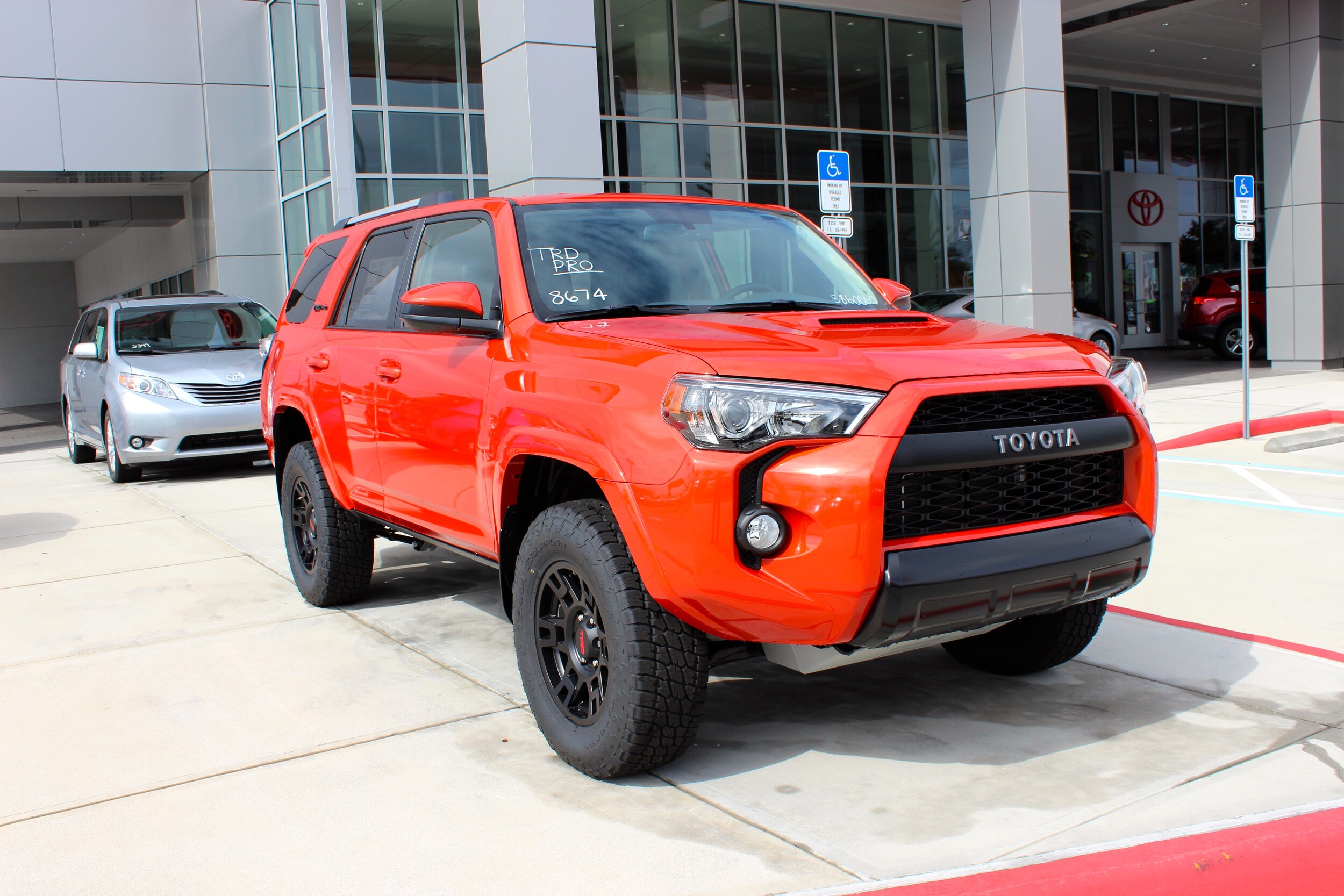 Design
 
Even though the Toyota Sienna is the ultimate swagger wagon, some people don't like the idea of driving a minivan. If you're a driver that's looking for a bit more edge and style then a new Toyota SUV in Orlando could be the right choice for you! You'll find that we have very stylish SUVs on our lot. Check out the Toyota Highlander or the Toyota RAV4. Both come with sleek exterior colors and exciting features. The Toyota Highlander has a sporty design and the Toyota RAV4 has a smooth sleek flow. 
 
Fuel Efficiency
 
If you're driving with a busy schedule that requires multiple stops then get into a ride that will go further distances. The last thing you want is to stop for gas! A new Toyota Sienna in Orlando will provide a better fuel efficiency over an SUV due to the performance abilities. Save on gas and make fewer stops in the Toyota Sienna. 
 
Have you decided which one is best for you? Come take a new Toyota for a test drive! Visit Toyota of Orlando at 3575 Vineland Road or Toyota of Clermont at 16851 State Road 50.