At our Orlando automotive family of dealerships safety is our top priority. That's why we have integrated the all-new Toyota Safety Sense system into our vehicles. Your car uses this innovative Toyota technology to help prevent auto accidents from happening. Your Toyota car in Orlando will have the best technology in it so you can drive with confidence. This 2016 Toyota top-notch technology is available in select 2016 vehicle models. You'll be able to drive comfortably knowing you and your family is safe and secure. Let's take a look at what makes up the Toyota Safety Sense and how they work.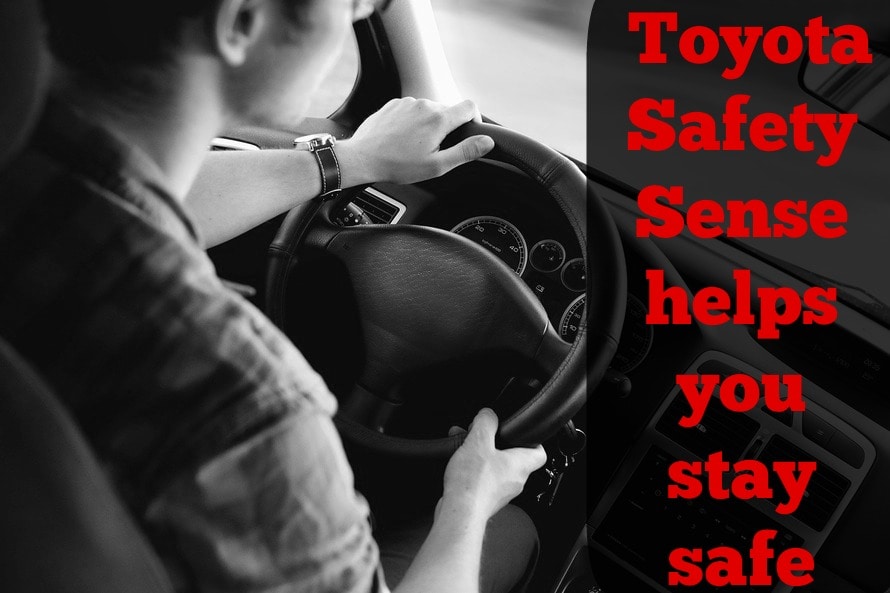 New Toyota safety technology keeps you safe behind the wheel!
Our Toyota vehicles are extremely safe because they combine multiple safety systems, like our newest Toyota Safety Sense and our Star Safety System. These premium safety features are put into your car to keep you as safe as possible, although they're no replacement for practicing safe driving techniques.

Have peace of mind while you drive your new Toyota in Orlando.
Pre-Collision System
The pre-collision system helps keep you safe by recognizing when your vehicle may be at risk of a possible accident. It does this by using a forward-facing radar and camera. When your new Toyota in Orlando senses you may be at risk for a potential collision, it will warn you with audible and visible warnings and automatically activate brake assistance. That way if you don't react fast enough, your new Orlando Toyota will!
Lane Departure Alert
This feature is designed to let your Toyota car in Orlando tell you when you're swerving out of your lane. Using a specialized camera, the Lane Departure Alert system will detect when you start to drift from your lane and alert you. This warning lets you correct yourself before an accident can occur.
Auto High Beams
Being able to clearly see is important, especially when driving at night. Your Orlando new Toyota uses a camera to recognize oncoming vehicles' headlights and automatically adjust yours between high and low beams.
Pedestrian Detection
This neat safety feature lets your car detect if your new Toyota is at risk of striking a pedestrian. Putting a millimeter-wave radar with a shape detecting camera to use, this new technology will send an audible warning and display a notification straight to your new Toyota in Orlando to alert you.
Dynamic Radar Cruise Control
This high-tech system works by using forward-sensing radar technology and a camera to detect the speed and distance of the car in front of you while your new Toyota vehicle is in cruise control. It will then automatically adjust its speed accordingly.
We want to make sure you and your family stay safe in your new Toyota vehicle in Orlando! You'll be driving comfortable when you get behind one of our car models with the Toyota Safety Sense system integration. Stop by one of our Orlando automotive family dealerships today to witness for yourself!