One of the biggest decisions that new drivers face is the financing part of their new Toyota in Orlando. It's difficult enough to choose a new ride - you have to decide on the make and then the best suited trim-level, as well as choose whether or not to add on parts and accessories to customize your ride. Why not let us help you make the financial part of the process easy? At both Toyota of Orlando and Toyota of Clermont, we have teams of skilled finance specialists who can get you competitive finance rates and help you figure out the numbers to ensure your new ride fits into your budget without a problem.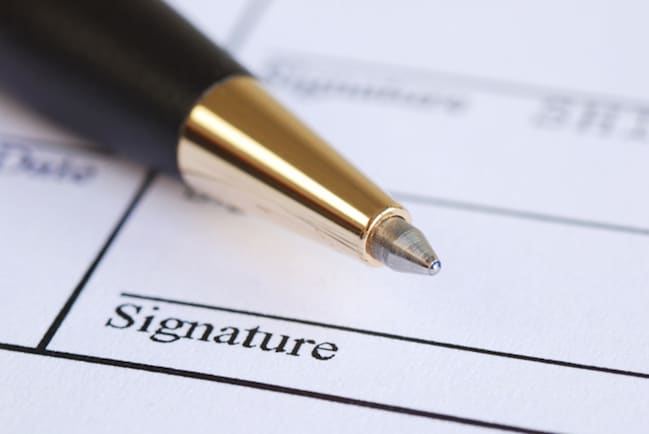 Is purchasing your new Toyota the best decision? 

However, the decision to buy or lease is still on the table, and while our finance specialists can explain the perks of both, it's ultimately your decision! That's why we've decided to break it down for you in detail - you can see the benefits and drawbacks to each option, and decide which is the better decision for your individual situation. Let's take a look! 

Benefits of buying a new Toyota in Orlando
When you decide to purchase your new Toyota in Orlando, you do get some perks; here are the main ones:


You own the car, so you can modify it with custom parts and accessories to your heart's desire. (But you should check before customizing to make sure the new parts and accessories won't void your warranty - just a word to the wise.)Â 

You have equity! You're paying off the car on a monthly basis, and the value gets transferred to your next vehicle when you trade in or sell your current ride in the future. 

There's no mileage restrictions on your new Toyota when you purchase, so if you have a long commute you won't be in fear of going over your allotment and having to pay a penalty.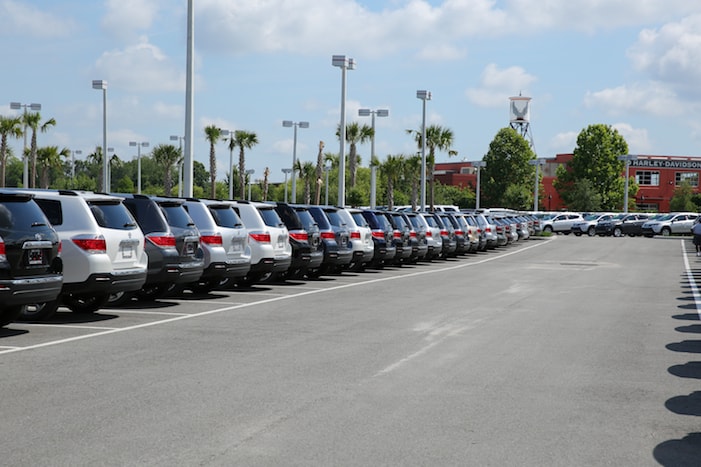 Benefits of leasing a new Toyota in Orlando
Leasing a car definitely has its benefits, too! Here are the big ones we've noticed:Â 


Let's face it - monthly lease payments are cheaper than monthly purchase payments because you're not paying to own the car, just to drive it. Oh, and a lower down payment is usually required as well. 

You often get better finance rates on a lease as well, which can help drive down your monthly payments even further. 

You can swap out your new Toyota in Orlando more often with a lease - if you're the type of driver that likes to change things up every few years, a lease is definitely the way to go. All you have to do is bring it on into the dealership when your lease term is up and hop into a new ride! 

Leases cover you when it comes to routine auto maintenance and repairs - you won't have to shell out money out of pocket over the entirety of your new Toyota's lease, and those savings can add up fast. 
Should you lease a car with our family of dealerships? 

Drawbacks of buying a car
There are a ton of perks to purchasing a new ride, but there are also cons, as in every situation. Here are the primary drawbacks of purchasing your Orlando Toyota: 


Depreciation, depreciation, depreciation. As soon as you drive your car off the lot, you can lose as much as 30% value - which will have a big impact on how much money you get for it when you try to sell or trade in down the road. Even with new Toyota in Central Florida that have high resale value, you'll still never get your original purchase price back. 

Repairs, maintenance, and service are your responsibility, and that can be a financial burden that some drivers just don't want to deal with. 

Drawbacks of leasing a car
Just like there are benefits to signing a lease on your new Toyota, there are a couple of aspects that may not be as appealing. They include:Â 


Mileage cap - with a lease, you're allotted a certain amount of miles every year that you can drive. It's a reasonable number, but if you like to take a lot of road trips or have a long commute, you could get into trouble. 

You can't modify your car because it doesn't belong to you; it technically belongs to the dealership. If you like to customize your ride then leasing is definitely not the option for your new Toyota in Orlando. 

Once you've signed the dotted line you're locked into the lease, and ending it early can result in financial penalties. 


See? There's a lot to think about when comparing purchases and leases, but the pros and cons of both are pretty clear, and it should be relatively easy to figure out which is the best fit for your new ride. Why not let our family of dealerships help? Toyota of Orlando is located at 3575 Vineland Road, just off I-4 near the Millenia Mall. Toyota of Clermont is located at 16851 State Road 50 west of the Florida Turnpike. Let us help you get into the driver's seat today!