Are you ready to stop the strain on your wallet every time you hit the gas pump? Why not go green and join the hybrid movement? We've got some of the best green cars in Orlando at our family of dealerships, and options to accommodate every type of driver are up for grabs at a variety of affordable prices. Are you ready to go green for 2014? 


What makes a vehicle one of our best green cars?

What exactly is a "green car"? Technically, it's defined as a vehicle that uses alternative fuels and/or produces less harmful emissions than their gasoline-powered counterparts. How do they do it? New Toyota hybrids, for example, use both a gasoline engine and an electric motor under the hood to power the vehicle. The electric motor is used as often as possible in place of the gasoline engine, so the number of emissions is cut down drastically during drive time. Other best green cars like the Toyota Prius Plug-in or Toyota RAV4 EV use alternative fuels like electricity to power their way! 

According to the aforementioned definition, we've got a ton of new Toyota in Orlando that fit the bill and like we said, we've got lots of options to suit all different types of driving needs. Let's take a look at what's up for grabs!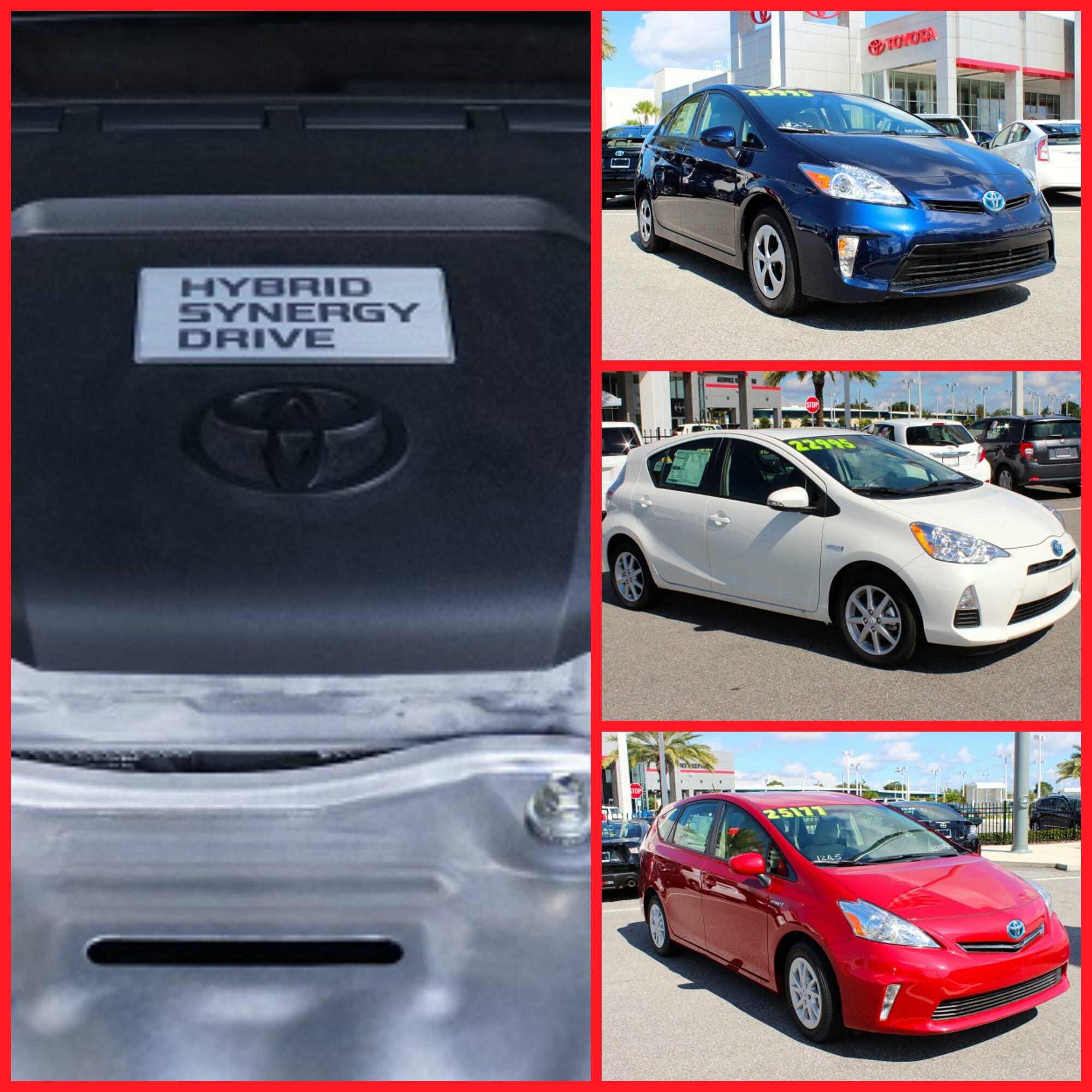 Toyota Prius: This Orlando green car is the one that started it all - it kicked off the hybrid movement from the get-go, and is the best-selling hybrid car on the entire planet. It not only cuts down on emissions, but also offers you 51 mpg in the city, 48 mpg on the highway, and 50 mpg combined!

Toyota Prius c: This sporty and compact hybrid is the younger sibling to the original Toyota Prius. It's more compact and sportier, making it a great urban solution. However, it employs the same technology under the hood and thus cuts down on emissions and still offers 53 mpg in the city and 46 mpg on the highway!

Toyota Prius v: If you're on the market for a larger and more family-friendly hybrid option when it comes to shopping the best green cars in Orlando, the Toyota Prius v nails it on the head. It's larger than the Toyota Prius with more cargo space than most small SUVs, but still trims emissions and gets you 40 mpg in the city and 44 mpg on the highway! 


Orlando Toyota hybrids save you money AND cut down on emissions!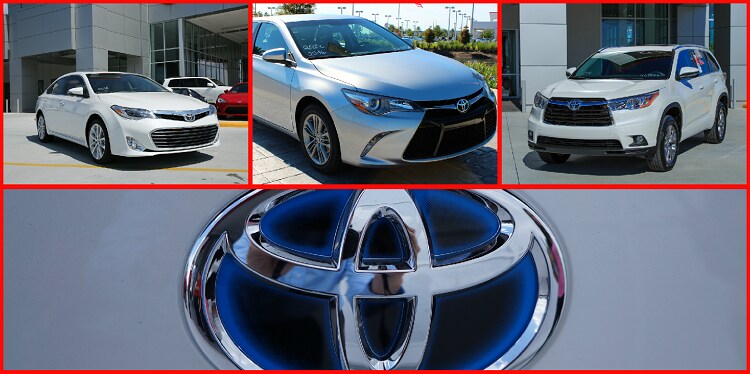 Toyota Camry Hybrid: You can't go wrong with a long-standing best-seller, right? Out of our best green cars, this is probably the one with the most widely known reputation as it's the green sibling to the best-selling car in America. The Toyota Camry Hybrid offers you 43 mpg in the city and 49 mpg on the highway!

Toyota Highlander Hybrid: Hybrid SUV sounds like an oxymoron, right? It's not - in fact, the Toyota Highlander hybrid is one of our most spacious when it comes to our best green cars! This new Toyota hybrid seats eight with more cargo room to spare and offers you a roomy SUV experience, but still drastically lowers emissions and offers you 27 mpg in the city and 28 mpg on the highway? which is pretty amazing for an SUV!

Toyota Avalon Hybrid: Luxury can go hand in hand with green performance; it definitely does with the new Toyota Avalon Hybrid! This sleek and polished sedan offers a hybrid drivetrain that brings 40 mpg in the city and 39 mpg on the highway! 

Why not come see ALL of our best green cars in Orlando? They're waiting for you at Toyota of Orlando (888-725-3520) and Toyota of Clermont (888-590-6090) today - come down and see how easy it is to go green at our family of dealerships!