Are you looking for an Orlando used car that you can depend on but worried that you're going to end up with a lemon? Our used car dealerships are here to help! We offer a great selection of used car options, but we know that not everyone will come to our dealerships to find their next quality used ride. That's why we've compiled a list of tips to help you avoid buying a lemon and get a reliable, affordable vehicle to get you where you need to go! 
What is a lemon used car?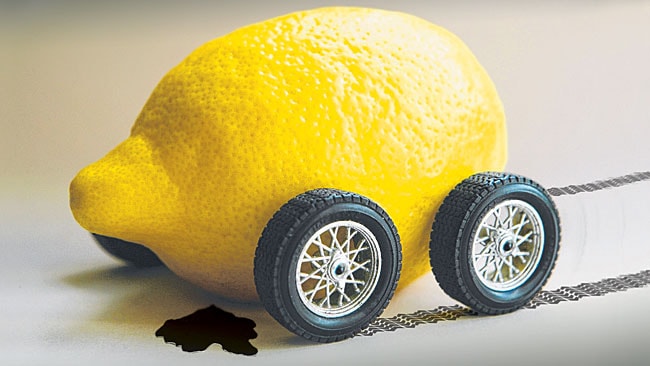 What is a lemon used car in Orlando? Basically, it's a term that refers to a problematic vehicle that has a lot of underlying mechanical issues (that will undoubtedly cost you a lot of money to fix). You want to avoid buying one at all costs, so here are some ways to protect yourself! 
Do your homework and check the vehicle history report. Has it been in previous accidents? Has it been deemed a salvage or flood title? These can be deal-breakers, as they can mean more problems in the future AND more difficulty in insuring the Orlando used car in question! 
Check the mileage. High mileage cars are more likely to have issues unless they've been impeccably maintained, so you may want to ask for the maintenance and service records! 
You should also research the make and model of the car, and see if there have been any recalls for anything. Reading driver reviews is also a quick way to get an honest opinion on the vehicle - people will definitely share their experiences if they feel the car is a lemon! 
Inspect the Orlando used car for sale in person! Look for signs like rust, which can eat away at the metal of your vehicle and lead to expensive repairs. You should also look for bad repair jobs - mismatched paint spots, panels that don't quite meet, and foggy headlights are a dead giveaway that you might be behind the wheel of a lemon. 
Test drive the car you want at Toyota of Orlando and Toyota of Clermont!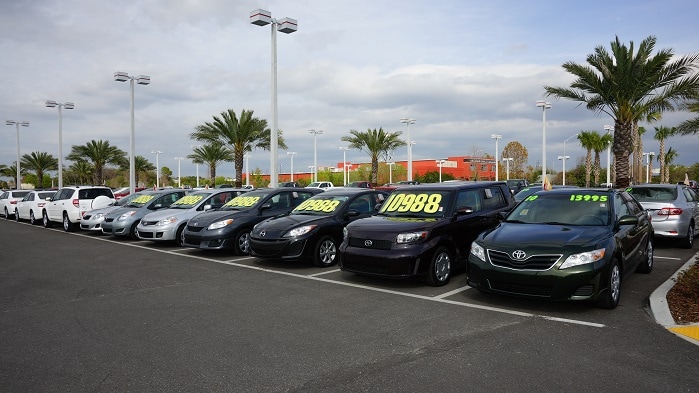 Take the car for a test drive! Note carefully how it handles when you accelerate, brake, turn, and stop. If you hear strange noises, smell anything out of the ordinary, or feel the car shaking or shuddering, you may have a lemon used car on your hands. Do you really want to have to shell out more money for repairs down the road? 
Like we said, we know not everyone wants to come to our family of dealerships to find the perfect affordable used car. However, keep in mind that we offer high-quality cars, great warranties, and sales associates who are ready to help you find the perfect car at a price you can afford and watch you drive home happy! Check out our used Toyota in Orlando for even more peace of mind! 
Come on down to Toyota of Orlando (3575 Vineland Road) or Toyota of Clermont (16851 State Road 50) today to check out our selection - we're open seven days a week! 
​