Here at our Orlando Toyota family of dealerships, we love getting involved with the local community both in Lake and Orange counties. We enjoy devoting our time and resources to give back to the communities that support our dealerships and help us continue to thrive! That's why we're so excited that Toyota of Clermont is hosting the 3rd Annual Turkey Trot 5K this November - it's a great way to give back to two local non-profit organizations in Lake County this year!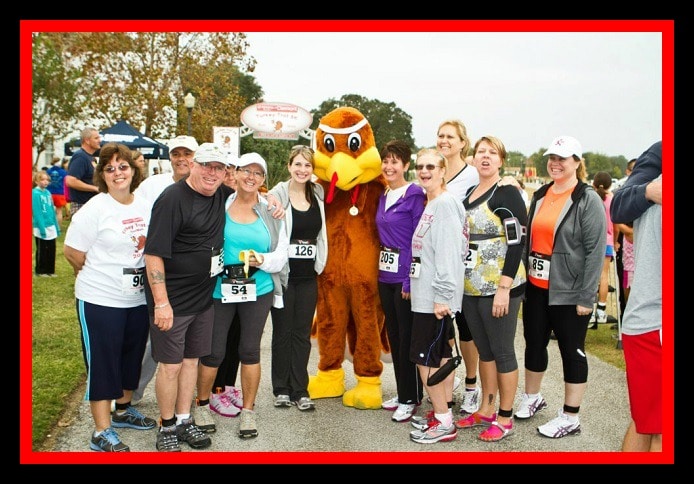 Help our Toyota dealerships help Lake County! 

The Toyota of Clermont Turkey Trot will benefit both Back to School is Cool AND the South Lake Historical Society; both of these non-profits are dedicated to helping the local community of Lake County and are exceptionally important! 

South Lake Historical Society: The South Lake Historical Society is the reason so much historical preservation has been accomplished in Lake County. They preserve and maintain buildings like the Train Depot, Townsend House, the Quonset Hut, The Kern House, Cooper Memorial Library, and more! 

Back to School is Cool - Lake County: Back to School is Cool is an organization that collects supplies for underprivileged youth in the area so they don't have to go without. The non-profit gathers items like clothing, undergarments, shoes, uniforms, school supplies, formalwear for dances and events, and caps and gowns for graduation ceremonies and distributed them throughout the county as needed! 

Obviously, supporting these local non-profit organizations is essential, and that's where the Toyota of Clermont Turkey Trot 5K comes in! Proceeds from this fun race will go to these two organizations so they can keep doing the good they do in the community.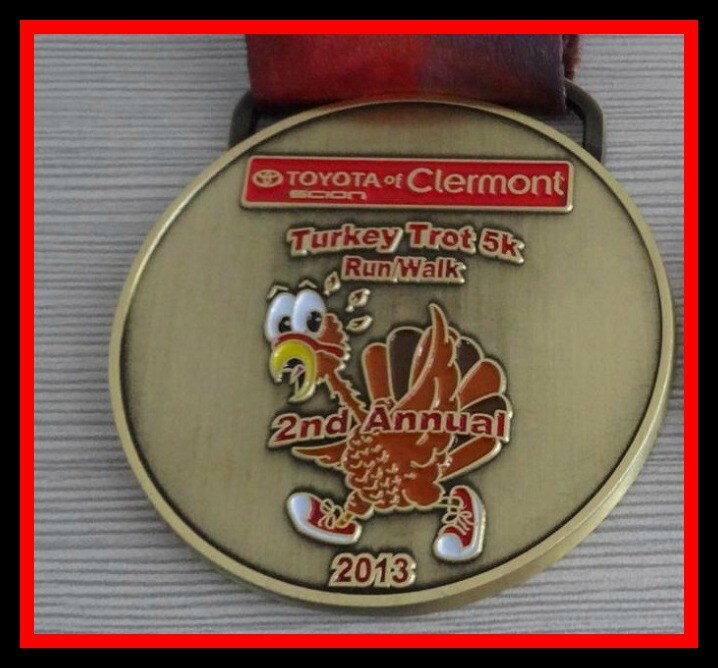 Sign up for the Toyota of Clermont Turkey Trot today! 

Want to get involved and help us support the community? Here are the details for the 3rd Annual Toyota of Clermont Turkey Trot: 


Date: November 22, 2014

Time: The race kicks off at 8am, but you should get there around 45 minutes early so you can grab your race chip and have time to grab a complimentary cup of coffee or piece of fruit before you hit the track! 
Place: 490 West Avenue, Clermont, FL 34711
Cost: Race entry is $25 for adults and $20 for children through November 16th. After the 16th and on the day of the event registration increases to $30. Kids are more than welcome to run - this is a very family-friendly race and environment, so have the little ones in your family lace up! 

You can pick up your race packets the night before the race at the same address - it's the South Lake Historical Society building - between 5:00p and 7:00p. Additionally, you'll receive a commemorative t-shirt, finisher's medal, and a free breakfast after the big race! 

Sign up by visiting the Clermont Turkey Trot website - help Toyota of Clermont help the local community in Lake County! If you have any questions, feel free to contact our family. You can reach Toyota of Clermont at (888) 590-6090. We'll see you on race day? get ready to run!