Welcome to our family of dealerships!


Did you know that
Toyota of Orlando
- a new Toyota dealership that's been in Orlando for many years - is actually part of an automotive family? That's right! Our family of dealerships consists of two members (for the time being!), and Toyota of Clermont
is the newest addition. We love being able to provide everyone in Central Florida with two great locations at which they can address all of their automotive needs. We're a family-run operation to begin with, so being able to have a family of dealerships is only fitting. Come visit us today!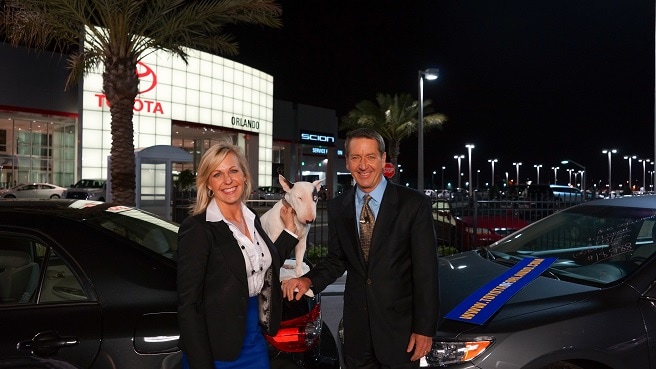 What does an Orlando family of dealerships mean to you?

What does our family of dealerships mean to you? Simply that you'll have TWO great locations at which you can obtain the same amazing selection of vehicles, specials, and auto service and repairs. No matter which dealership you choose to frequent, you know you'll be getting the best of the best. This is so you can choose the member of our family that's the most convenient to you, no matter where you live in Central Florida, and still get exceptional customer service! 

You have two locations at which you can find incredible new Toyota
options. You can test drive the popular 2015 Toyota Camry at both Toyota of Orlando and Toyota of Clermont, as well as take the new Toyota Corolla (special editions included) and new Toyota RAV4 for a spin. Check out all the great new Toyota hybrids, like the Toyota Prius, and don't forget to explore the amazing variety of Toyota trucks available at both dealerships! Both Toyota of Orlando and Toyota of Clermont also host a fantastic selection of new Scion vehicles, including the amazing Scion FR-S sports car!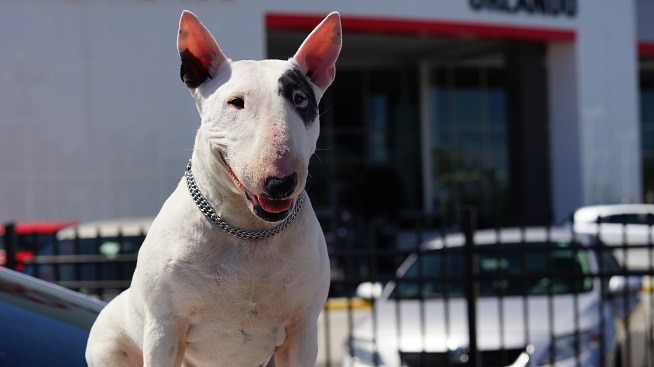 Used cars in Orlando
are also available at both members of our family of dealerships! You can choose from used Toyota options, or take a spin in one of our other used cars that span all makes and models.  Don't forget to check out the bargain inventory options, which present cheap used cars with incredibly affordable price tags. We even have Toyota Certified Used Vehicles that offer incredible warranties as a standard element (and further, additional optional warranties for your peace of mind). 

You can also get all of your auto service in Orlando
at our two great locations! Both dealerships have a Toyota Service Center on site, and can help you with tune-ups, oil changes, tire rotations, and more. You'll also be able to find Genuine Scion and Toyota car parts through our family, and Toyota of Orlando has a state-of-the-art Toyota Certified Collision Center to help with all of your auto repairs.



You'll love the money-saving specials we bring to the table!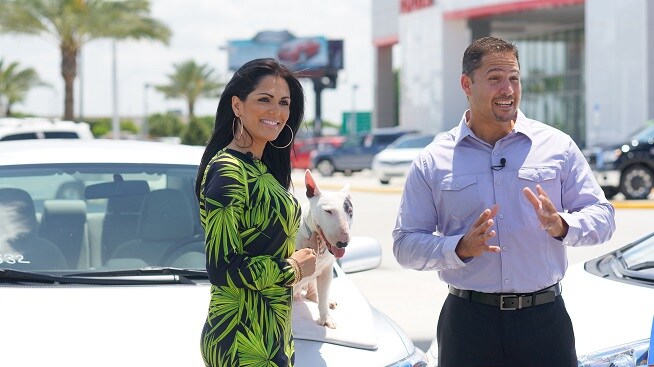 One of the best things about our family of dealerships is that you have two locations at which to find simply incredible money-saving specials! Both members off new Toyota specials
, used car specials, auto service specials, and car parts specials. We want you as a customer for like, so we try to be as cognizant as we can of your needs - and this means affordable prices, amazing deals, and efficient service that's customer-based. 

Come see everything our family has to offer today - both locations are waiting for you so we can help you drive off the lot in the car of your dreams!