Careers with the Orlando Automotive Family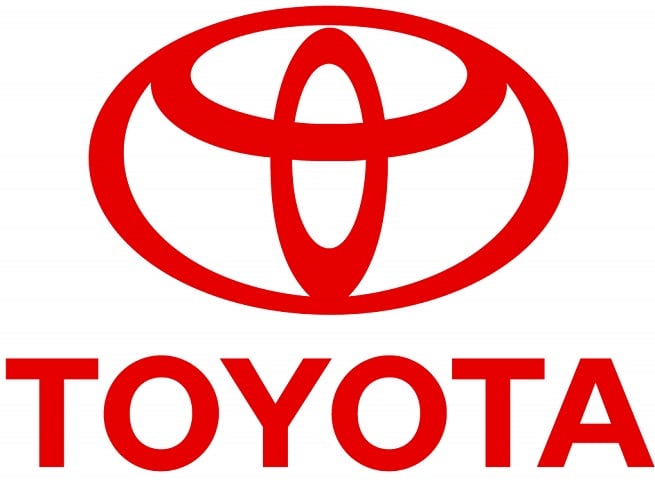 The Orlando Automotive Family Culture


We are in the people business.  Toyota of Orlando and Toyota of Clermont have a strong culture that values teamwork, customer and employee satisfaction. We currently seek several self-directed and goal-oriented individuals to join our growing teams!




Our Mission


Our mission is to be Orlando's automotive leader in vehicle sales and service.

We achieve this by providing extraordinary owner experiences through continuously developing passionate associates who share our desire to always be better.

Our Performance Standards are based on Professionalism, Development of People, Honesty and Integrity, Quality, Caring, We're ALL Salespeople and Being the Best.




Benefits


Full-time employees of Toyota of Orlando and Toyota of Clermont receive competitive salaries and benefits.  The health and well-being of our people are important to us so we provide every employee with a range of benefits. 




Benefits include:



Health Insurance

Dental Coverage

Voluntary Short Term Disability

Voluntary Long Term Disability

Voluntary Life Insurance

Vision Benefits 

401k Options

Employee dealership discounts




How to Apply


Please click on "Job Application" on the right hand side of this page.  Toyota of Orlando
and Toyota of Clermont

only accept online applications.  Due to the high volume of candidates, we will only contact those individuals with whom we have interest in proceeding with.  If you do not find the exact position you are looking for, we are always accepting resumes for positions in Sales, Customer Service and Fixed Operations.


You may submit your cover letter and resume to careers@toyotaoforlando.com.  If you have questions about Toyota of Orlando please contact Human Resources at (888) 725-3520. If you have questions about Toyota of Clermont please contact Human Resources at (888) 590-6090.

---
Current Open Positions
BDC Representatives (Sales Support)
Toyota of Orlando
and Toyota of Clermont

currently seek several goal-oriented individuals to join our Business Development Centers. We are looking for qualified candidates who have call center or telemarketing experience. This opportunity involves all inbound sales calls and internet leads generated by our website.

Because our Business Development Center teams add such value to our overall mission, we reward them in ways that allow their passion and talent to determine their earning potential.

With the fundamental goal of transferring or setting an appointment for customers to visit our family of dealerships, you will:

Respond to internet leads and inquiries

Conduct outbound calls to prospective customers

Answer sales calls and inquiries and make follow-up calls to unsold customers

Adhere to lead management plan guidelines 

Accurately record interactions with each prospective customer in our database



What it Takes:


Qualified applicants will be team players who display a controlled confidence and professionalism to both internal and external customers. Excellent phone/customer service skills are imperative.




Additional requirements include:



1-2 years customer service experience in an outbound calling environment

Proficient with Word and Internet based programs

Strong attention to detail and solid writing skills

Ability to work in a retail/sales environment


Bilingual candidates (Spanish) preferred
What you'll receive:

We reward our Business Development professionals through a competitive base salary plus commission (average $600-1000 per week), medical/dental/life insurance, and employee discounts. 
---




Product Sales Specialist (Sales Consultant)


The Product Sales Specialist will build relationships with customers while discovering their needs and concerns. Must demonstrate ability to work collaboratively in a team focused environment to ensure the ongoing growth of the business. 




Job Responsibilities:



Maintain a minimum standard of customer appointments and meetings

Meet and greet customers

Ability to build rapport with customers

Fact finding and information gathering

Present and demonstrate vehicle features to customer, to include test driving

Achieve daily, weekly and/or monthly sales metrics

Other reasonable duties as may be requested
Requirements:
2 to 3 years customer service and/or sales experience in a high volume industry

Outstanding written and verbal communication skills

General knowledge of the automotive industry

Customer focused

Energetic

Self-motivated

Ability to work evenings until 10:00 PM

Ability to work weekends as business needs dictate
---




Finance Representative


The Finance Representative is responsible for producing additional revenue for the dealership by maintaining good working relationships with several finance sources, submitting accurate and timely paperwork according to the company's policy and procedures while achieving a high level of customer satisfaction. We're
looking for customer-focused, energetic and self-motivated individuals to join our teams.




Job Responsibilities:



Establish and maintain good working relationships with several finance sources, factory and otherwise

Submit paperwork to and obtain approval from finance sources on all finance deals

Work with Sales Specialists to secure a reasonable profit from every sale

Handle all rate quotes

Presents all legal and financial documents to customers

Presents new vehicle to customers

Check all paperwork for correct title, lien information, and taxes

Establish and meet monthly objectives

Responsible for verifying insurance with customers agents, obtain deposits, verify trade payoffs

Ensure high quality through established sale practices

Maintain high profitability of finance products in an ethical, legal and compliant manner

Maintains high ethical standards in daily activities

Review daily funding delays, complete bank stipulations in a timely manner ensuring expedited funding payments

Provide exceptional sales process from the financing process

Ensure paperwork is legal, compliant and complete without flaw

Departs from traditional ways of doing things as appropriate to ensure maximum customer satisfaction and loyalty

Works with all dealership employees to ensure customer loyalty

Guarantees overall customer satisfaction

Responsible for following online review acquisition process and maintaining the goals set by the department/dealership
Requirements:
Bachelor's degree or commensurate experience in Finance

Knowledge of dealership finance and insurance procedures

Outstanding written and verbal communication skills

Ability to read and comprehend instructions and information

Proficient in MS Office Suite

Ability to work evenings until 10:00PM

Ability to work weekends as business needs dictate

Professional and dedicated

Must have impeccable follow up abilities

Must know how to work in a team environment

Ability to present and sell our products to well-educated customer base

Excellent Communication Skills

All applicants must be authorized to work in the United States

All applicants must perform duties and responsibilities in a safe manner

All applicants must be able to demonstrate ability to pass pre-employment testing to include background checks, drug test, and valid driver license
---




Service Technicians


The Automotive Technician will work to properly diagnose, repair and maintain customer vehicles, while producing quality flat rate hours.




Job Responsibilities:



Efficiently and accurately perform quality repair work in accordance with dealership's and factory standards

Complete system diagnostics and full automotive troubleshooting and testing

Consistently perform quality Multi-Point Inspections, in order to recommend ethically needed repairs and maintenance items

Building upon your knowledge of industry-standard tools and equipment

Maintain an organized and neat shop area

Road-test vehicle to ensure quality repair work was completed

Proper preparation and completion of repair order documentation

Comply with all company safety policies and procedures

Communicate directly with service advisors regarding the status of the service work as well as the estimated time for 

completion so that customers can be informed

Continuously learn new technical information and techniques in formal training sessions in order to stay abreast with rapidly changing automotive technology
Requirements:
Previous experience as an automotive technician (or have completion of accredited automotive training program)

Solid mechanical skills

Valid FL driver's license, clean driving record

Must pass background check and drug screen

Excellent customer service skills

Professional appearance and work ethic

Must provide own tools and tool box

Maintain or obtain required Toyota and ASE Certifications
---



Body Shop Technician - Toyota of Orlando


Performs automotive body and related repairs, straightens bent bodies, removes dents, and replaces damaged parts that cannot be repaired.




Job Responsibilities:



Inspects body damage to determine feasibility and best method of repairs.  May use metal forming and cutting tools to perform repairs. 

Performs damaged sheet metal and body repairs.  Removes, replaces, or repairs body parts using hand and power tools. 

Removes, installs, adjusts, and aligns body components.  May repair locks, latches, and other accessory body parts.  May perform glass and upholstery repairs. 

Documents all repair and maintenance actions on Work Orders, including parts and materials used, time expended, and pertinent comments.  Ensures the accuracy and completeness of all documentation and fleet entries prior to release of the vehicle. 

Ensures vehicle security and safety while in shop.  Adheres to all Governmental rules and Shop safety practices relating to operation of shop tools, use of personal safety devices, housekeeping, and health.  Follows all environmental practices regarding proper handling and disposal of all waste streams. 

Provides written estimates of repair when requested. 

Communicates and adheres to Injury Prevention (IP) standards. 
Requirements:
At least 2-3 years of experience in the Automotive industry

Previous experience working with Car-O-Liner and/or Cartronics, preferred

Auto Body and Collision Damage Repair Certificate, preferred

ASE credentials, preferred

Excellent communication skills 

Maintain a clean, safe team oriented environment 

Self-starter and work without supervision 

Computer skills 

Must be able to use all shop tools including plasma cutting & welding equipment 

Strong analytical background

Must have own hand and air tools to effectively complete task at hand
Physical Requirements & Working Conditions: 
Repair is mostly performed indoors where noise from hammers and air tools is prevalent.  All PPE rules must be followed.  

Must have a valid driver's license and be eligible for coverage under Toyota of Orlando's insurance policy

Satisfactory completion of a criminal background check

Ability to effectively communicate with others

Ability to read and understand instructions, written estimates and work orders

Organization and multi-tasking skills, good time management and adapts easily to a fast-paced environment

Occasionally exposed to hot, cold, wet or humid conditions

Must be able to lift up to 25 pounds