At our family of new Toyota dealerships, we strive to provide each and every customer with an incredible experience. Whether you're looking for routine auto service or are interested in test-driving a new or used car, we're here to help our customers every step of the way! 
Our family-owned business is committed to treating everyone who steps into our dealerships like a family member. In other words, you're more than just a number to us! 
Toyota of Orlando awarded for stellar customer service!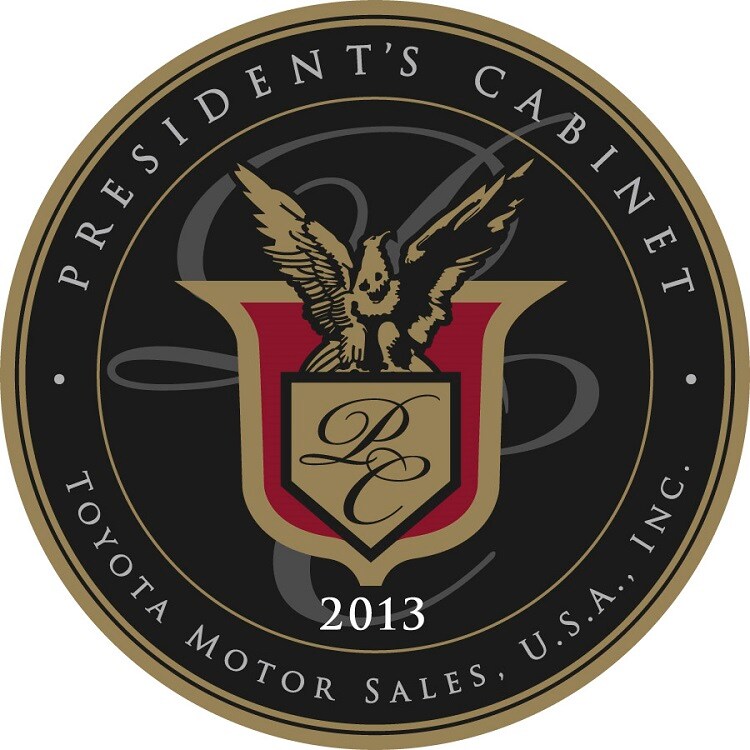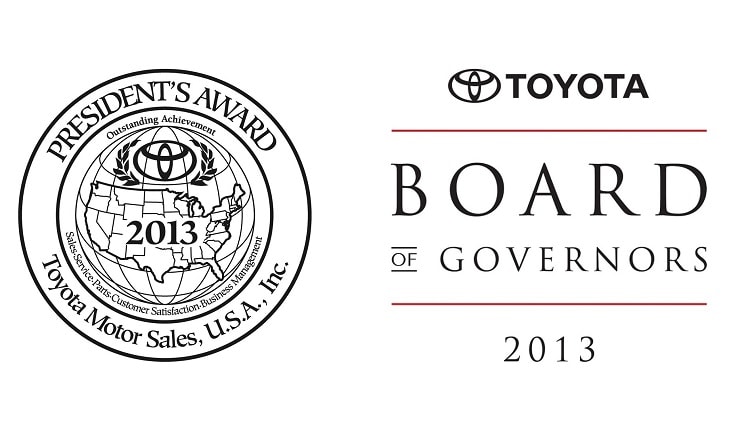 We know that we're not the only place drivers can visit if they're looking for a used car or new Toyota in Orlando. That's why we try to provide a positive experience every time you come see us - regardless of which location you're visiting! 
Recently, Toyota of Orlando was recognized for the high levels of customer attention and service they deliver. They received THREE incredibly important awards for both customer service and the sales numbers achieved in 2013! 
   
2013 Toyota President's Cabinet Award: Toyota of Orlando was the only dealership in Central Florida to receive this award, and we're extremely excited about it! This recognition is one of the top honors any new Toyota dealer can receive. In fact, out of 1,250 dealers only twelve are given this award. It's based on important factors like customer service, company operations, and overall sales. Our Toyota dealership excelled in all of these categories! 
   
   
2013 Toyota Board of Governor's Award: This award is only given to 60 dealers NATIONWIDE! It's awarded to new Toyota dealerships that show a commitment to sales and customer service. Only 60 dealers are chosen for this award, and out of these 60, twelve are selected to be considered for the Toyota President's Cabinet Award. Our new Toyota dealership made the cut for both!
   
   

Toyota President's Award: Different from the Toyota President's Cabinet Award, the Toyota President's Award is given to the top new Toyota dealerships that's shown they're committed to providing stellar customer service at all times. Toyota has high standards when it comes to customer service practices, and Toyota of Orlando met every single one throughout 2013!
Enjoy your car-shopping experience with our automotive family!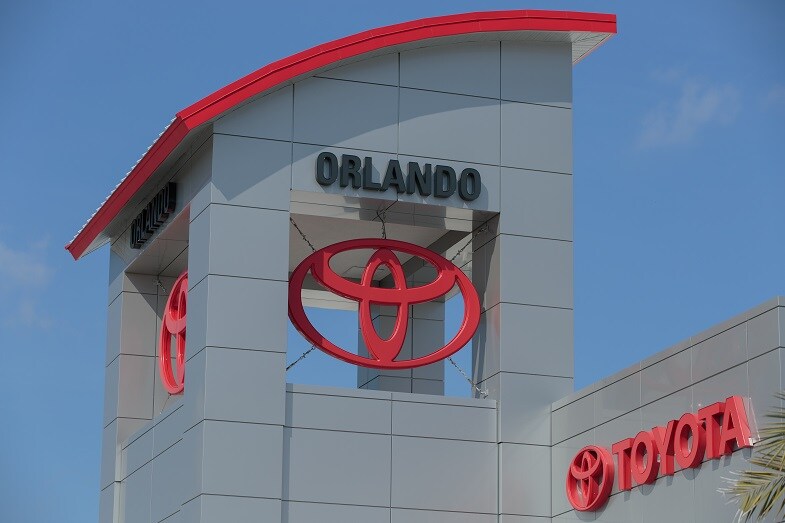 We're extremely excited to be a part of a family of dealerships that's not just family owned and operated, but also continues to provide award-winning services to customers and the Central Florida community. 
Besides offering cheap auto service, affordable used cars, new Toyota in Orlando and more, we also strive to help the community by partnering with non-profit groups. Toyota of Orlando has supported different charitable efforts like Toyota's 100 Cars for Good, has worked with our sister store Toyota of Clermont to support the Turkey Trot 5K race, and also partnered with non-profit groups like Impower and Camp Boggy Creek in an effort to give back to the community.  
Whether you're looking for a new vehicle or just want to visit a Toyota dealer that's sure to deliver the attention and customer service you want, feel free to come visit either of our locations! 
Toyota of Orlando has been a part of the community for over twenty years, and our new Toyota dealership, Toyota of Clermont, is already making strides in providing award-winning customer service. 
Visit our Orlando Toyota dealership at 3575 Vineland Rd, or Toyota of Clermont at 16851 State Road 50 to learn more about the new Toyota, used cars, and auto services that are available!